'Guardians of the Galaxy' Rollercoaster Ride Coming to Disney World's Epcot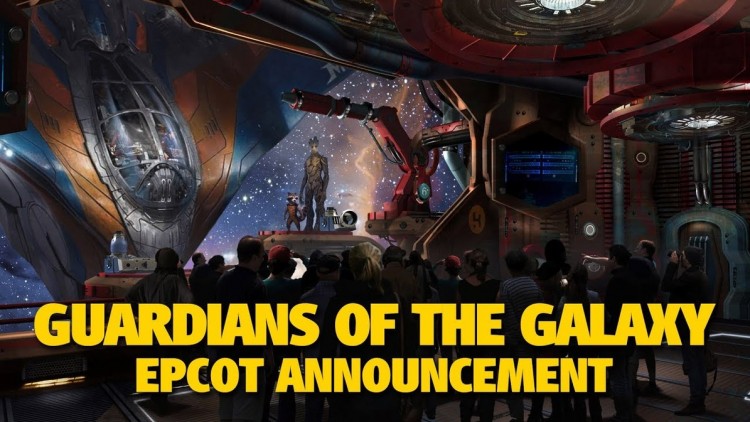 "Guardians of the Galaxy" fans can look forward to a new rollercoaster ride inspired by the movies to rise in Epcot, one of the theme parks at Walt Disney World. Disney Parks and Resorts chairman Bob Chapek broke the news at D23 Expo 2017.
Bleeding Cool reports that Epcot vice president Melissa Valiquette has confirmed Chapek's statement. At a media briefing for the park's 35th-anniversary celebration, she said that the upcoming "Guardians of the Galaxy" ride will indeed be a rollercoaster. That will make it the first-ever roller coaster attraction in Epcot, which until now was the only Disney theme park in the world without a rollercoaster.
The "Guardians of the Galaxy" coaster will take the space formerly occupied by the Universe of Energy. That area will become the loading area for park visitors wanting to go on the ride. From there, they will go into a 10-story tall structure for the ride's thrilling adventure. WDW News Today notes that the new coaster has been described as a "first of its kind" ride system, but the details of what that means have not been clarified.
While Marvel movie fans may see good news in Epcot building a "Guardians of the Galaxy" coaster, some may see it as a shift away from the park's true heritage. On the other hand, some industry watchers simply view it as good business. That includes John Gerner, manager of a theme park consultancy called Leisure Business Advisors.
"A major new coaster would be a good move for Epcot, although it may anger traditionalists who want that theme park to stay true to its original 'permanent world's fair' concept," Gerner told the Orlando Business Journal. "Disney should provide the most popular experiences at its major theme parks, and coasters are very popular."
The "Guardians of the Galaxy" roller coaster will not be the only movie-inspired attraction going up in Epcot. The Miami Herald reports that the theme park is also developing a ride based on the "Ratatouille" animated movie. Meanwhile, the Magic Kingdom at Disney World will be getting a new "Tron" rollercoaster.
© 2020 Korea Portal, All rights reserved. Do not reproduce without permission.