Lee Dong Wook Steals Spotlight on Paris Fashion Week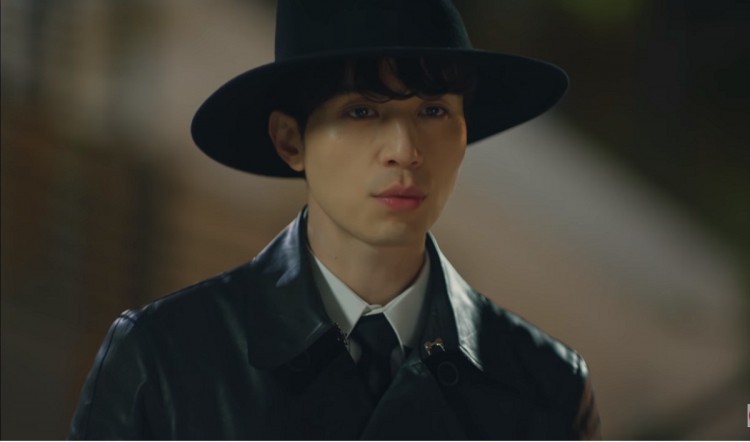 Lee Dong Wook recently attended Paris Fashion Week. The "Goblin" actor donned a suit that showed his Grim Reaper character's vibe. This, in turn, caught the eyes of many during the show.
Lee Dong Wook appeared at the Paris Fashion Week on Sunday. The "Goblin" actor donned a simple yet elegant-looking outfit. He wore a black top and a long brown subtle plaid jacket from Givenchy's Spring/Summer collection for 2018, as per All Kpop.He matched it with a pair of trousers that has the same color and pattern with his jacket.
He matched it with a pair of pants that has the same pattern with his jacket. And to complete his look, Lee Dong Wook wore a pair of black shoes with it. The actor did not wear any accessories, though.
Lee Dong Wook seems as if he merely relied on his model-like build. Even so, he still managed to steal the spotlight as he appeared on the event. He also shared a few glimpses on his look through his Instagram account. His Instagram update sent fans into a frenzy.
One of his followers even said that he is slaying the event with his coordinated outfit. His fans also noticed that he looks even more handsome than ever. Lee Dong Wook's fans also noticed that he looks as if he is channeling his Grim Reaper character from "Goblin."
Because of this, many of his Instagram followers commented that they miss seeing him act as well as his "Goblin" character. To recall, it has been quite some time since Lee Dong Wook played a part on dramas. In his interview with High Cut magazine last month, he shared that he just does not want to accept any fantasy roles as of the moment. He said that got known for his Grim Reaper role; thus, he does not want to disappoint fans if he fails to give justice to a new role.
© 2019 Korea Portal, All rights reserved. Do not reproduce without permission.