IU Shares The Backstage Story Of "Flower Bookmark 2"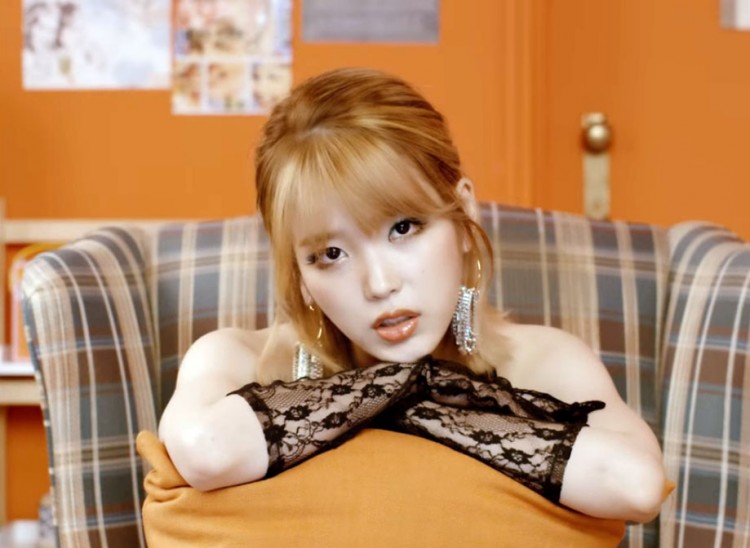 A few months back, IU released her second cover EP "Flower Bookmark #2". And now when the album is trending on the top chartbusters, the story behind 'making of this album' has come into light.
When the album was released, many listeners were excited to know about the real artist of the songs that are there in "Flower Bookmark #2". The original artists are not only appreciating the work of IU but also disclosed a fact of IU.
According to Soompi, the artists have shared that before making the song, IU approached the artists directly for the permission. Telling how is it different, ChoiSung Won says, "Mostly the singers receive request to remake songs from an agency or the manager. This was the first time ever when someone personally came to ask for permission." Choi Sung Won was the one to release "Everyday with you" with Deulgukhwa. The song is also the final track on the album " Flower Bookmark #2".
"When 24- year old singer first made me call, I ignored it. But at second, she dropped text requesting to meet me" he says. At the meeting, IU stated that she would remake the song while maintaining its original integrity. But impressed with this cute gesture, Choi Sung Won gave her full freedom to even change the complete song.
Another artist, Lee Byung Woo also had a similar story about IU. He even asked to listen to the song once it was completed. "I was surprised when she stated that she actually wanted to stay faithful to the original version" shared Lee.
"A Flower Bookmark #2" is IU's second album in the year quotes Billboard. The album, released on September 22, has six retro tracks that take you in the bygone days of music. Each track in the album is a dedication to the veteran singers of K-Pop industry.
© 2018 Korea Portal, All rights reserved. Do not reproduce without permission.