'Legends of Tomorrow' Season 3 Spoilers: Is Gorilla Grodd Appearing?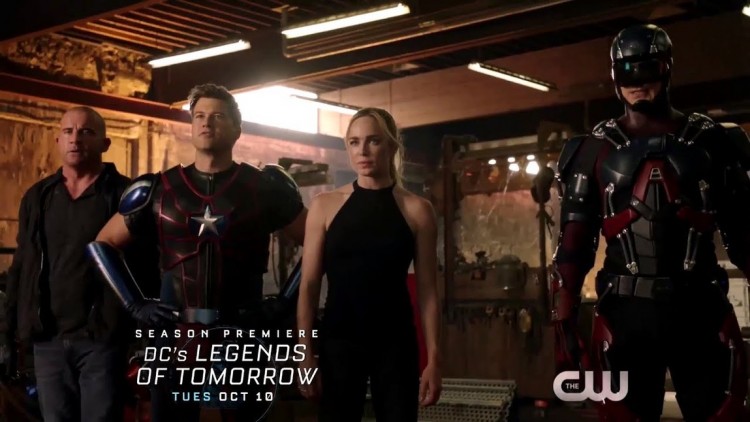 "DC's Legends of Tomorrow" will return next week for its third season of time-traveling superhero adventures. When we left the Waverider crew last season, they had just broken the rules of time travel and created an insane mish-mash of a timeline.
"Legends" season 3 will show the team dealing with the consequences of the timeline upheaval. There are T-Rexes on the loose and ancient Roman generals living it up in Aruba, for starters.
Of course, there will be super-villains. Several classic antagonists who have previously appeared in the Arrowverse will be showing up to threaten the Legends, notes TV Line. At the San Diego Comic Con, "Legends" executive producers revealed that season 3 will include face-offs against Damien Darhk from "Arrow" season 4 and Kuasa from the CW Seed's "Vixen" animated series. (Note that the animated character is a different version of Vixen, being the granddaughter of "Legends" heroine Amaya Jiwe.)
A more recent rumor from Bleeding Cool reveals that a major "Flash" villain will be appearing in at least one episode. That villain is the beastly Gorilla Grodd, who will show up in episode 7 of the third season.
The comics news site reports that the Grodd episode is titled "Welcome to Jungle" and directed by Mairzee Almas. Ray Utarnachitt and Tyron B. Carter wrote the episode's script. According to production insiders, the story will be set during the Vietnam War and involve Grodd seeking to escalate the conflict into World War III.
That same episode will feature a personal story for Mick Rory. He'll encounter his father Dick Rory, a soldier who fights with a flamethrower. They'll get to explore their shared love for flame-based weaponry in battle. This character will be played by Evan James, who had a role in "Guardians of the Galaxy 2" as an evil Ravager.
© 2018 Korea Portal, All rights reserved. Do not reproduce without permission.