Hoya Lands Drama "Two Cops" with Jo Jung Suk and Girl's Day's Hyeri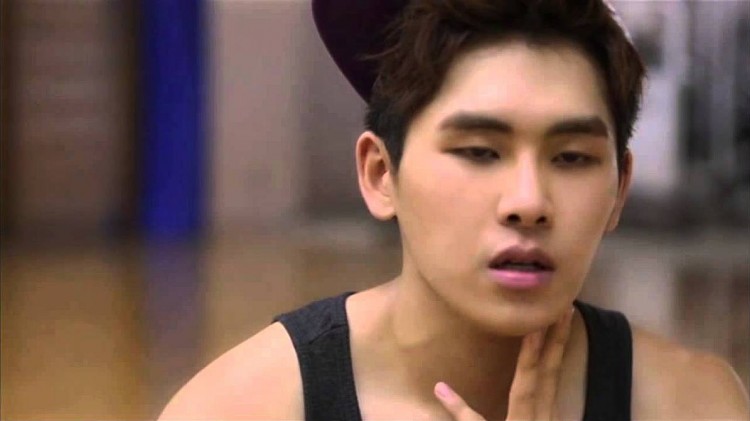 Former INFINITE member Hoya has been cast in the upcoming drama "Two Cops," which is set to premiere in November. "Two Cops" will air on MBC on a Monday-Tuesday weekly schedule.
The lead parts in "Two Cops" have gone to Jo Jung Suk ("Jealousy Incarnate") and Hyeri, a member of Girl's Day. Lee Si Eon ("Reply 1997") and Choi Woo Shik ("Hogu's Love") are also reported to be in the cast.
Soompi describes "Two Cops" as a fantasy drama about a tough police detective named Cha Dong Tak, who is feared by criminals. He is so fierce that he can even block knife blows with his bare hands. His exact opposite, Gong Su Chang, is a sly, manipulative con artist.
In a supernatural twist, the con man manages to possess the body of the fierce cop. Lead actor Jo Jung Suk will portray both roles, the cop, and the con man.
Girl's Day's Hyeri will be playing the possessed man's love interest, Song Ji An. She is a tough-minded young journalist who goes in rabid pursuit of scoops. She even infiltrates the police force and sleeps in the police station, all in the name of breaking a news story.
Drama Beans notes that the part of Song Ji An had initially been offered to Han Ji Min, the star of "Hyde, Jekyll, Me." However, Han Ji Min passed on the offer and Hyeri stepped into the role.
Hoya has been cast in the role of a detective named Dok Go Sung Hyuk. The former member of INFINITE will be appearing in other projects in the last quarter of 2017. As our recent piece notes, Hoya will be a performer in the Korean stage musical "Sandglass," which begins its run in December. It will be Hoya's onstage debut as a musical actor.
"Two Cops" is slated to air in November. It will premiere after the new drama "20th Century Boy and Girl" has finished its run.
© 2023 Korea Portal, All rights reserved. Do not reproduce without permission.