'Arya' Now a More Popular Girl's Name Than 'Mary,' 'Diana' in England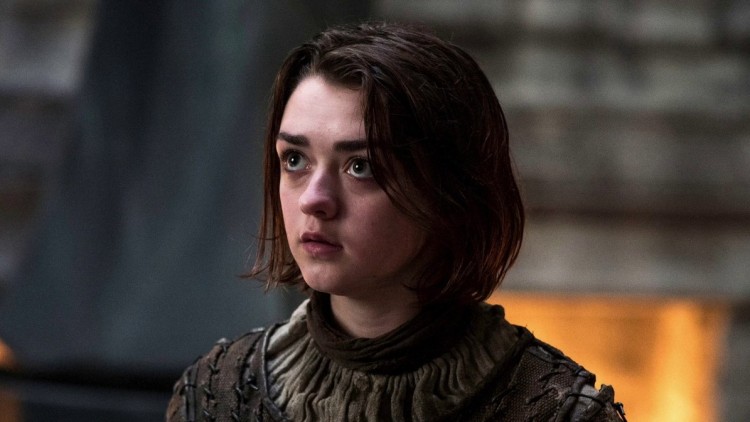 The immense popularity of the HBO series "Game of Thrones" has inspired actual baby names based on its characters. "Arya" in particular has become a more popular girl's name than traditional names like "Mary," "Jennifer" or "Rachel" given to infants born last year in England and Wales.
The U.K. Office for National Statistics (ONS) lists "Arya" as the 180th most popular girl's name of 2016 in England and Wales, with 302 female children receiving it. That is almost a hundred more than "Jennifer," given to 205 babies last year. Going down the list shows that 204 girls were named "Mary," 193 were named "Rachel," 181 were named "Dorothy" and 171 were named "Diana." Below them on the list are "Catherine," "Natalie," "Frances" and "Betty."
But even more popular than "Arya" is the name "Maisie," given to 1,111 girls last year and number 51 on the ONS list. Maisie Williams is the actress who plays Arya Stark, a character who has been a fan-favorite since the first season of "Game of Thrones."
Arya Stark's sister Sansa has inspired fewer baby names, with only five girls getting "Sansa" in 2016. But in an interesting twist, Sophie Turner is the name of Sansa's actress and "Sophie" proved one of the most popular girl's names last year, ranking 14th overall and given to 2,505 children.
"Khaleesi" appears in the ONS data as a name bestowed on 69 girls in 2016, notes the Independent. Khaleesi is a title worn by the character Daenerys Targaryen played by Emilia Clarke on "Game of Thrones." It means "queen" in Dothraki, a language invented for the fantasy world. "Daenerys" proved less popular, with only four girls receiving it last year. "Emilia" placed 41st as a name given to 1,356 female children.
Other "Game of Thrones" names given to actual children included Tyrion (11 infants) and Brienne (3). "Jon" was received by 27 baby boys last year, but it is a somewhat common name.
Another notable trend has been the rise in popularity of the name "Loki," a villain from the Marvel Cinematic Universe. Ninety male infants received "Loki" in 2016. In comparison, only 18 boys got named "Thor" last year, reports BBC News.
© 2019 Korea Portal, All rights reserved. Do not reproduce without permission.