"Running Man" Spoilers: PDs Implement Bathroom Ban; Members React Hilariously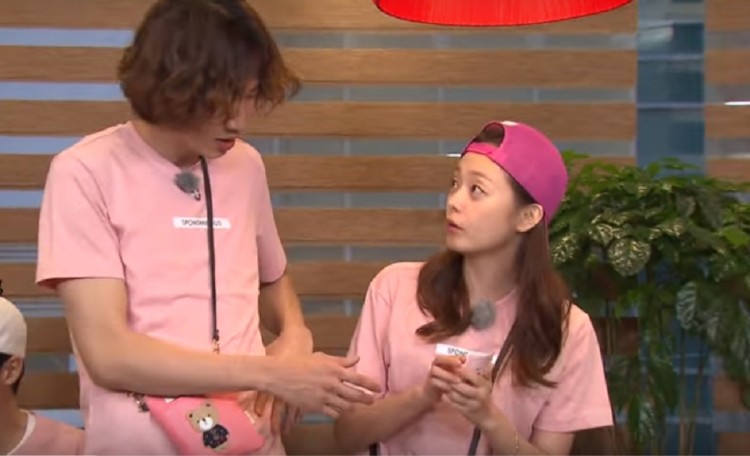 The cast of "Running Man" is about to face some challenges again. The show's program directors will implement a bathroom ban. The members' reactions are to die for.
Spoiler alert: this contains spoilers for one of "Running Man"s episodes. This has not aired yet. Thus, fans of the said program should not read on unless they want to be spoiled.
In the upcoming episode of "Running Man," the members will be put to test once again as they are prohibited from using the bathroom, as per Soompi. The members will not be allowed to go to the bathroom unless they are done with the mission given to them. This resulted in a chaos in the set.
Shortly after the declaration of the ban, the "Running Man" members announced that they will just urinate while the cameras were still on them. Yoo Jae Suk noted that he was the one who needed the potty break the most compared to the other members. Hence, he immediately tried to find a place where he can do his own business. He tried to step into a bookcase but he could not fit in.
"Running Man" member Haha then protested, "isn't it a bit too much for Yoo Jae Suk to pee in his pants?" But the nation's MC jokingly argued that it will be good to catch the interest of the public. Meanwhile, Lee Kwang Soo asked the crew a question out of curiosity. He asked if they will blur them out if they pee as the camera rolls.
"Do I just pee in here then," Jeon So Min asked in jest while pulling down her jumper as if she will really do it. Catch the other members' priceless reaction as it airs soon. This "Running Man" episode on bathroom ban is set to air on September 24.
© 2018 Korea Portal, All rights reserved. Do not reproduce without permission.