'While You Were Sleeping': Lee Jong Suk Is Confident That New Drama Will Be A Success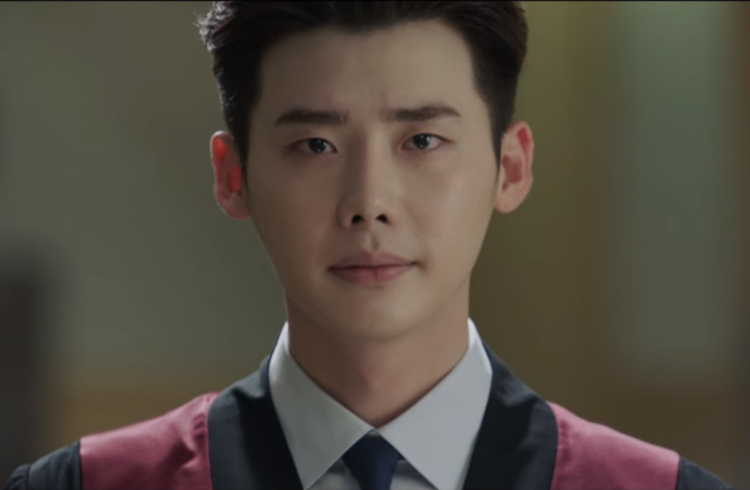 Lee Jong Suk is not worried about ratings. By the end of September, his new drama "While You Were Sleeping" with Bae Suzy will premiere on SBS and, as early as now, he knows that fans will love the story of Jung Jae Chan and Nam Hong Joo as much as he does.
The 28-year-old has been pretty lucky in choosing his projects. After making his debut in "Princess Prosecutor" in 2010, he has starred in widely successful Kdramas such as "I Can Hear Your Voice," "Pinocchio" and, more recently, "W: Two Worlds."
Like his previous dramas, "While You Were Sleeping" also has a potential to be a huge success. For one, it has an all-star cast that includes Bae Suzy ("Uncontrollably Fond"), Lee Sang Yeob ("Doctors") and Ko Sung Hee ("Jealousy Incarnate"). Moreover, it has an intriguing plot that involves a girl who can see the future in her dreams written by Park Hye Ryun ("Pinocchio").
That is probably why Lee is not losing sleep over the potential success or failure of the fantasy drama from SBS. In an interview with Biz Enter (via Soompi), the actor expressed his high hopes for his new project.
"While a lot of people have told me that I did well in choosing my previous scripts and projects, it was honestly luck," he explained. "But I think that luck will continue to be valid for 'While You Were Sleeping.'"
In the upcoming drama, Lee will play the role of Nam Hong Joo, a prosecutor who sometimes acts cold but actually can be a bit silly. In the photos published by Naver, fans get a glimpse of the character's more goofy side.
In one photo, while his team prays around the table, Hong Joo reaches over and grabs food across the table. "While You Were Sleeping" will premiere on Sept. 27 on SBS.
© 2022 Korea Portal, All rights reserved. Do not reproduce without permission.