'Pokemon Go' News: Free Item, Mewtwo Raids, Misdreavus Rumor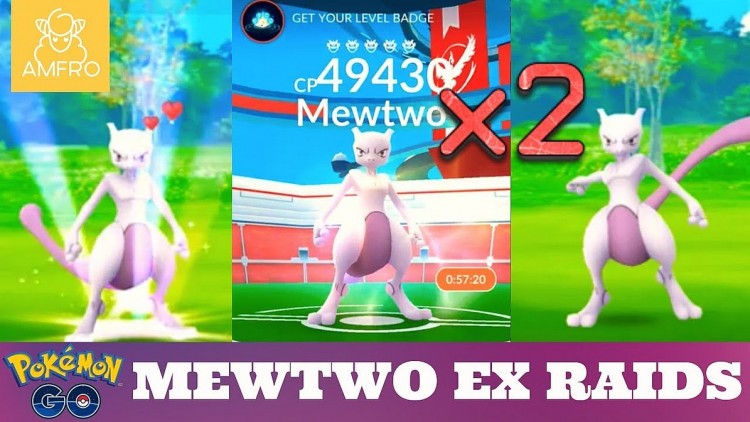 The "Pokemon Go" mobile game is providing a free new avatar goody to all trainers around the world. Game developer Niantic also announced sponsored EX Raids featuring Mewtwo in the U.S. this week, as well as EX Raid, launches in Europe and Asia.
The Daily Express reports a rumor that last year's "Pokemon Go" Halloween event will be returning this October. This year, the ghost type Pokemon Misdreavus is rumored to be coming for Halloween.
"Pokemon Go" trainers should keep checking their wardrobes for the new gift item promised by Niantic. The freebie is a "Global Goals" t-shirt that players can put on to show their support for the said initiative.
"Global Goals" is short for the "17 Global Goals for Sustainable Development" set by the U.N. in a fight to eradicate poverty and hunger and to stop climate change. "We are extremely proud to partner with the Global Goals campaign to help remind people of how critically important the Goals are while hopefully keeping the world's leaders focused on delivering on them," said Niantic founder John Hanke, reports Otakuart.
"Pokemon Go" has been testing a new feature, EX Raids, which is similar to normal raids but are invite-only, timed events. To get an EX Raid invite, players have to fulfill a requirement, such as winning a raid at a designated location and time period.
Niantic recently announced that EX Raids at various Starbucks cafes in the U.S. will include Mewtwo, a legendary Pokemon. Players could score invites by winning a raid at a participating Starbucks gym. "Pokemon Go" sent out the Mewtwo EX Raid invites yesterday. Some players also received invites to EX Raids at Sprint Stores in the U.S., says Comicbook.com.
Outside the U.S., EX Raids have reportedly begun appearing in Europe and Asia, in an intensive round of testing for the new feature. These EX Raids have been taking place at Starbucks, Jio and Unibail Rodamco locations note Go Hub.
© 2023 Korea Portal, All rights reserved. Do not reproduce without permission.