'School 2017': Kim Jung Hyun Is All Praises For Co-Star Gugudang's Kim Se Jung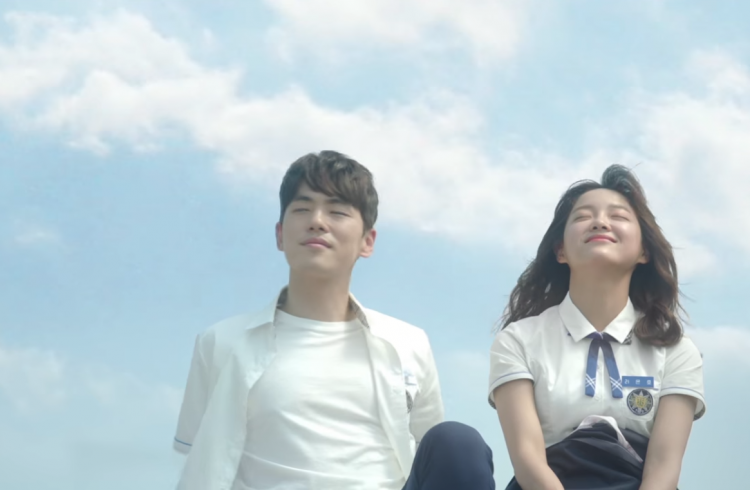 Kim Se Jeong, a member of the Kpop girl group Gugudan, has made her acting debut in "School 2017." So what do her co-stars think about her performance in the KBS2 drama?
The most recent installment of the "School" drama centered on Ra Eun Ho, a cheerful young woman who dreams of being a webtoon artist. However, when she was accused of being the mysterious student known only as "Student X," her ambitions were put at risk as she faces the possibility of getting expelled. The drama also stars Kim Jung Hyun as Hyun Tae Won and Jang Dong Yoon as Song Dae Wee.
Jung Hyun, who previously appeared in "Rebel: Thief Who Stole The People" and "Jealousy Incarnate," recently talked about what it was like working with Se Jeong in "School 2017." Unsurprisingly, their chemistry was also apparent off-screen!
"There was no discomfort with Se Jeong because of her greed for acting despite it being her first time," he shared (via All Kpop). "I felt her passion. She made me think of my college days when I constantly fell flat on my face learning to act. She prepared a lot, she found success, and she found disappointment. I was able to enjoy working with her because I saw myself in her."
As for filming romantic scenes with the newcomer, Jung Hyun admitted that he felt a bit embarrassed. However, he and Se Jeong were both professionals about it and, therefore, were able to act like real lovers on-screen.
He also spoke about "School 2017" low ratings. The romance competed with SBS's "Distorted" and MBC's "The King Loves."
The competition was stiff and the drama did not get the kind of response that they hoped. The finale episode that aired on Sept. 5 was a record low for the entire franchise.
However, Jung Hyun will not allow it to get into his head. While he was disappointed, "School 2017" was his first starring role and he made sure to learn from it.
According to Soompi, the disappointing ratings taught the actor to be humble. He added that he wanted to be remembered as someone who cares about the people he works with more than the ratings.
© 2023 Korea Portal, All rights reserved. Do not reproduce without permission.