'20th Century Boy & Girl': Everything To Know About New MBC Drama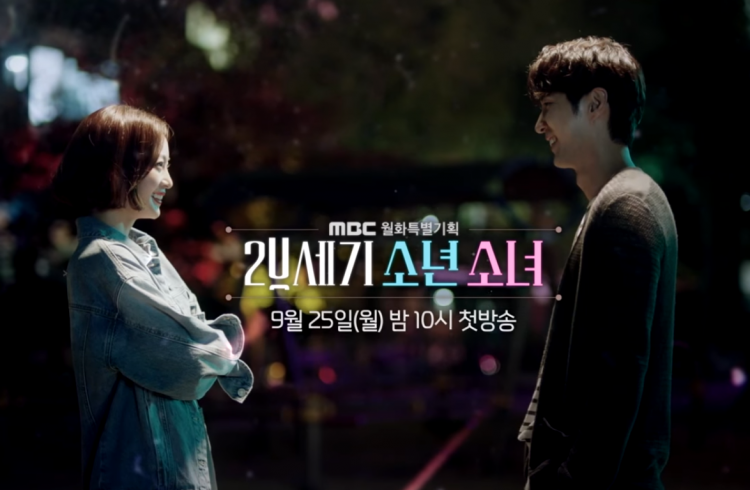 "20th Century Boy and Girl" is taking over the 22:00 KST spot from "The King Loves" on MBC. The drama will premiere on Sept. 25 and will air every Monday and Tuesday.
The new romantic-comedy follows three women - all born in 1983 - who lives in Oksu-dong, a rundown apartment. Despite the fact that the women are in their mid-thirties, none of them have married. However, their new lives begin when the boys they liked in their youths suddenly reappears
The anticipated new drama is lead by Han Ye Seul ("Madame Antoine") who plays the role of Sa Jin Jin, an actress, and a former idol. As a young girl, she has a friend named Gong Ji Won but, due to unknown circumstances, the two were separated.
Years later, Ji Won has become a big-time investment banker with an MBA from Harvard and an experience working on Wall Street. However, absence does make the heart grow fonder because, despite the distance, he still is in love with his childhood sweetheart. The character is played by Kim Ji Suk ("Rebel: Thief Who Stole The People").
Ryun Hyun Kung ("Oh My Ghost") also stars as Han A Reum, a flight attendant who is constantly on a diet. The rest of the cast includes Ahn Se Ha as Jung Woo Sung, Lee Sang Hee as Jang Young Sim, Lee Sang Woo as Anthony, Lee Chang Yeob as Lee Dong Hoon and others.
According to International Business Time, expect a cameo appearance from Han Sun Hwa. The actress and former girl group member will play the role of a popular celebrity. The 26-year-old is best known for her role as Han Soo Ji in "School 2017" on KBS.
"20th Century Boy & Girl" was written by Lee Sun Hye, the same person behind "Reply 1997." Meanwhile, SBS has tapped Lee Dong Yoon, formerly of "Fated To Love You" and "Happy Home," to direct the 32-episode drama.
Soompi reports that the drama has resumed filming this week. The romantic-comedy was one of the programs affected by the company-wide employee strike at MBC.
Despite the delay, the drama is expected to premiere on Monday, Sept. 25, to replace "The King Loves." Watch the teaser below.
© 2023 Korea Portal, All rights reserved. Do not reproduce without permission.