'Temperature of Love' Star Seo Hyun Jin Talks Love In Hit New Romantic-Comedy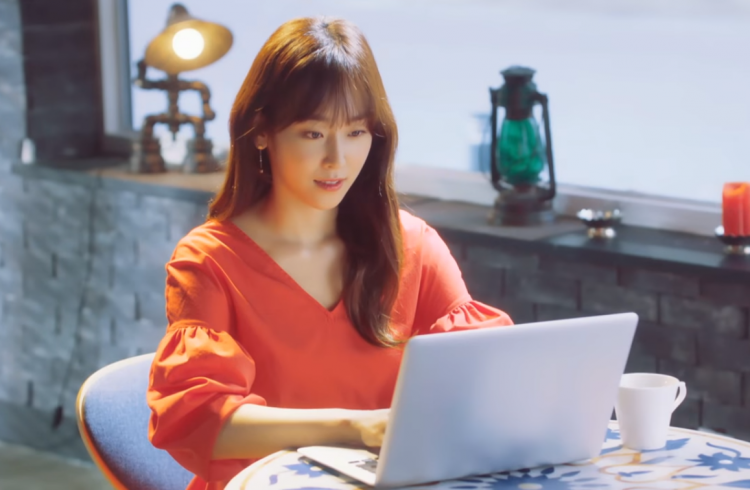 Seo Hyun Jin plays the role of Lee Hyun Soo, an aspiring drama series writer in "Temperature of Love." In time for the successful premiere of the new romantic-comedy on SBS, the actor talked about dating and reveals why she fell in love with the drama.
Months "Romantic Doctor, Teacher Kim" aired on television, Seo is back in "Temperature of Love," a love story about two very different people who meet online. The drama also stars Yan Se Jong as Oh Jun Sun, a young man who dreams of becoming a French food chef.
While Seo has starred in a number of dramas throughout her ten-year acting career, it was the drama's love story that drew her to it. In an interview Grazia Magazine (via Soompi), the 32-year-old talked about the love story between Hyun Soo and Jung Sun in "Temperature of Love."
"I actually wanted to do a drama that dealt with emotions," she explained. "Where someone falls in love with someone, that love doesn't work out, and then you meet again; a drama where emotions are involved, those kinds of situations," sharing her expectations for the drama."
The romance between her character and Yang's will not traverse a straight and smooth road. Because the timing was not right, the two will have to part only to be reunited by fate.
As per her own "Temperature of Love," Seo answered whether she would rather have a passionate love or a love that takes time to build. Instead, she said that she would rather date someone who would be loyal to her and would be her best friend.
The actor is not the only one who is falling in love with the story of Hyun Soo and Jung Sun. The entire nation seems to be watching the new drama.
Kdrama Pal reports that, from Nielsen Korea, Episodes 1 and 2 that aired on Monday has already reached 8.8% ratings in Seoul and 8.0 % nationwide. Meanwhile, TNMS recorded up to 9.4% ratings in Seoul for Episode 2. "Temperature of Love" airs every Monday and Tuesday at 22:00 KST on SBS.
© 2020 Korea Portal, All rights reserved. Do not reproduce without permission.