Hackers Leak BTS Album, Target BTS Jimin's Fan Cafe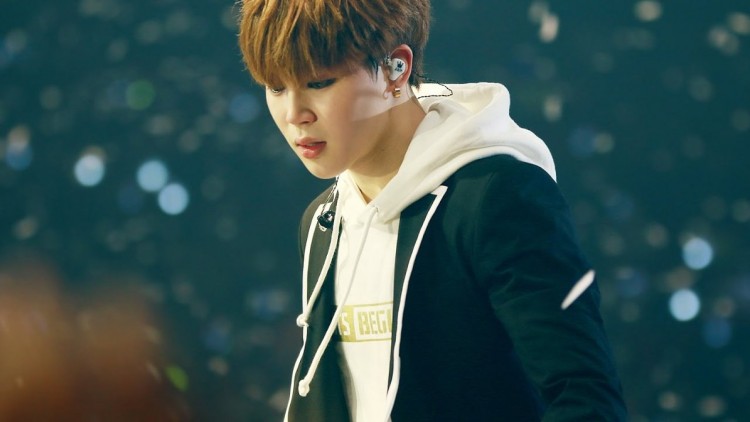 BTS has achieved a massive comeback that has been only slightly marred by reports of alleged album leaks and hacks. Just prior to the release of the new BTS album "Love Yourself: Her," the tracks got uploaded online, supposedly due to a hacking incident.
Koreaboo reports that hackers got into the fan cafe accounts of several idols, including that of BTS member Jimin. The hackers used Jimin's account to post a message on the fan cafe that said (in Korean): "Model-like female students with S-lines waiting for you. Oppas, GO GO (link)."
Any fan who clicked on the hacked message link was allegedly taken to a porn website, which reportedly resulted in the user's demotion in fan cafe membership level. The affected users were strongly advised to change their fan cafe passwords. Meanwhile, word quickly spread on Twitter letting people know to avoid the hacker links.
Jimin's account was not the only the only one hacked. The messages containing the malicious links also appeared on the fan cafe accounts of Dreamcatcher's Siyeon and 9Muses' Keumjo.
The fan cafe incident brings to mind February's hack on Big Hit Entertainment, the company that manages BTS. SBS PopAsia recalls that the hackers altered the BTS promotional website by replacing a music video for the BTS track "Not Today" with the MV for Twice's "Knock Knock."
The latest hacking incident has done little if any harm to BTS, whose new single "DNA" has rocketed up the Korean music real-time charts. Soompi reports that the "DNA" MV amassed over 20 million views within 21 hours of its debut on YouTube. This makes it the fastest K-pop group MV to hit that mark, breaking the record set this year by Black Pink's "As If It's Your Last" MV. WorldwideBTS notes that the album "Love Yourself: Her" has taken the title of K-pop record with the highest combined sales in a day on the Hanteo chart.
© 2023 Korea Portal, All rights reserved. Do not reproduce without permission.