South Korea's Son Heung Min Signs Contract with Tottenham Hotspur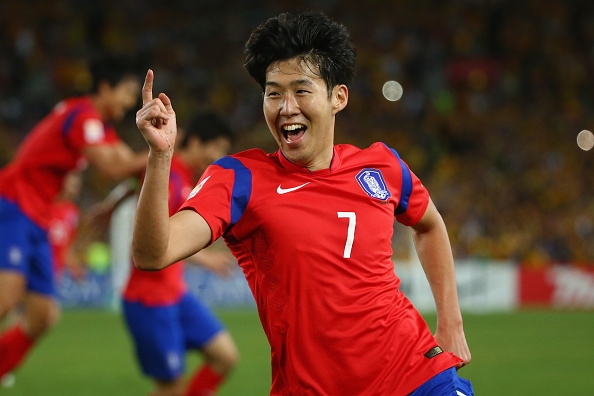 Forward Son Heung Min finally signed a five-year contract with Tottenham Hotspur on Friday after days of negotiations. An Aug 28 article on Yahoo! Sports reported that the transfer fee cost $34 million.
23-year-old Son last played for Bayer Leverkusen after joining the team in 2013 for a transfer fee of 10 million euros - the highest the team has paid in its history. He appeared in 87 games and scored 29 goals.
Son also played for the Hamburger SV when he was 16 years old, recording 20 goals in 78 matches. He was the third Hamburg player who signed a deal with Leverkusen, along with Sidney Sam and Levin Oztunali.
According to a report by the Daily Mail UK on Friday, Leverkusen manager Roger Schimdt described the Korean player's choice as a "bad decision," while his teammate Haken Calhanoglu thought that Son's father, who was known to be pushy, "badly advised" him. He also said that he is "disappointed" with the decision of Son to leave the team.
On the other hand, Son shut down allegations and said, "People who live in glass houses shouldn't throw stones. Everyone should mind his own business and there is certainly enough to take care of."
Son played during the 2014 World Cup. Aside from that, he appeared in 44 international matches, scoring 11 goals.
Son said via Twitter, "I'm looking forward to going there and performing for the Spurs fans as soon as possible. The support I get from the fans motivates me more and more."
He went on, "I'm a player who really loves football. I learned the game under my father who was a football coach in my school. I've trained with both feet so I can use them freely. Bold and daring -- this is how I like to try to play."
© 2023 Korea Portal, All rights reserved. Do not reproduce without permission.