GFriend Drops "Summer Rain" Single and MV to Greet the Fall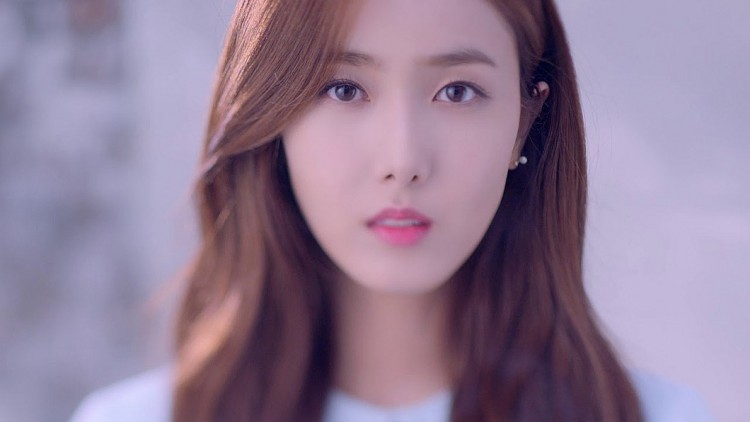 In a speedy come back after August's release of "Love Whisper," GFriend has dropped the single "Summer Rain" with accompanying music video. The new song is a mellow number with a gleeful beat and a few lovely snippets of piano playing.
The "Summer Rain" music video can be viewed on the 1theK YouTube Channel. The MV shows each member on her own and in a rather pensive mood, watching the falling rain. Toward the end of the video, GFriend's Eunha is seen breaking into a sweet smile as the rain comes down on her.
Soompi shares a tidbit from the girl group's "GFriend Comeback Special Live" on Naver V Live: Eunha explained why, in the MV, she was the only girl of the group to get caught in the rain. "I was the first one to film, and it took too long to film because I kept having to dry off and film, and then dry off and film again," said Eunha. So the film crew stopped making the other girls do scenes where they would get wet.
Another thing the members discussed at the comeback special was the reason they released a song entitled "Summer Rain" as the seasons are changing into fall. They said that the song is about someone thinking back on their summer memories, reports AllKpop. Seasonally-themed singles are a staple of the Korean music scene, so it's not surprising that the group has come out with a song that's meant to be listened to in autumn.
Besides appearing on Wednesday's comeback special, GFriend guested on the "Weekly Idol" variety show, where they performed the challenge of dancing "Summer Rain" at 2x speed. Amusingly, "Summer Rain" features speeded-up samples of the classical piano piece "Dichterliebe Op. 48:1" by composer Robert Schumann.
GFriend's "Summer Rain" is the featured track from "Rainbow," the group's 5th mini repackage album. This is a repackaged version of their "Parallel" mini album that was released in August. No doubt GFriend is working to build back momentum after the disappointing chart performance of single "Fingertip" earlier in the year.
© 2023 Korea Portal, All rights reserved. Do not reproduce without permission.