Robert Pattinson, FKA Twigs' Wedding Cancelation Caused By Kristen Stewart? 'Twilight' Actor Badly Wants A Reunion?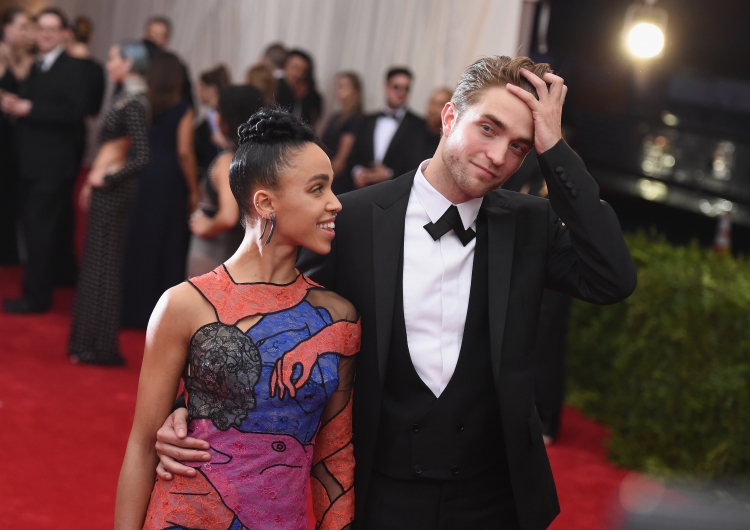 There is no denying that Robert Pattinson and FKA Twigs are among the most controversial couplings in the history of Hollywood. Their relationship is reportedly hitting rock bottom after they were both sighted hanging out with another partners.
Now, new reports have it that FKA Twigs is just a rebound before Robert Pattinson and Kristen Stewart rekindle their romance. The rumor mill is spreading that the "Twilight" stars are trying to fix things between them following the actor's split from the Twigs.
Robert Pattinson is reportedly spending more time with Kristen Stewart than with his girlfriend lately. The "New Moon" actor is said to be asking for career advice from his ex-ladylove, Primadonne shared.
Adding fuel to the fire are the sightings of Robert Pattinson and FKA Twigs dating Katy Perry and a male French model, respectively, amid split reports. Kristen Stewart's former beau was seen getting cozy with the "Roar" singer at West Hollywood hotel while the English singer was spotted flirting with a hunky man in Ibiza Island.
"Rob and Twigs are on a break, they have been having problems for a while, and it has got nothing to do with Katy, she would never get in the middle of his relationship," an unnamed source told Celebrity Insider. "And there's still a lot of hope that Rob and Twigs will fix this, Rob still wants to try," the tipster added on.
The same insider said that Robert Pattinson and FKA Twigs want to iron out things between them but they cannot coordinate their busy schedules. The couple was last seen together in May 2017.
Meanwhile, Primadonne previously reported that Robert Pattinson allegedly dumped FKA Twigs to be with Kristen Stewart again. Speculations have it that the "Cosmopolis" star still has feelings for the actress and he is "dying" to be with her again.
While these reports could possibly be true, it should be noted that neither Robert Pattinson nor FKA Twigs has confirmed anything as of yet. Hence, fans of the couple should take these things lightly until everything is proven true and correct. Stay tuned for the latest news and updates about Robert Pattinson, Kristen Stewart and FKA Twigs!
© 2019 Korea Portal, All rights reserved. Do not reproduce without permission.