Apple iPhone X: Release Date And Sneak Peek On The Feature [VIDEO]
by
Elon A.
/ Sep 13, 2017 09:40 AM EDT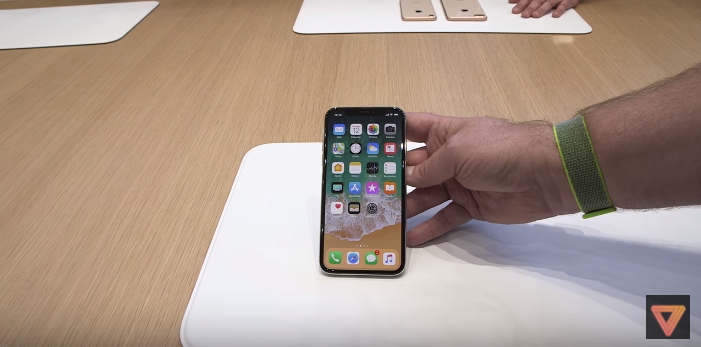 Apple is currently on trend as the company released the iPhone X. The most advanced smartphone is finally out with a whopping $1,000 price. It is now taking the social media by storm upon the video released.
The new iPhone X is said to be the top of the line among the three new iPhones that have been currently releasing. The sneak peak happened Tuesday, at the stage of the new glass-topped Steve Jobs Theatre.
The phone features a brilliant edge-to-edge 5.8-inch OLED display. As usual, the consumer can choose their preferred storage. The company offers 64GB or 256GB. The price starts at $999 or $1,149 for the higher storage capacity, as reported by USA Today.
The iPhone X also has a high-resolution display. The company calls it "super retina" display that has a resolution of 2436 by 1125. Thus, the consumer can pick the two available color which is silver and space gray, according to Apple.com.
As iPhone fans expected, Apple eliminated the home button. This is to showcase its new ability to unlike the device using a Face ID that is a biometric method. The company claims that this is so secure that any other person could unlock your device is 1 in 1 million. The company compared this to the current fingerprint Touch ID which is 1 out of 50,000.
Furthermore, Apple did mention that the Face ID is secure, that consumer could not trick it by using a picture. It can, however, detect people's face even the person wears hats or glasses.
However, iPhone fans will have to wait a bit longer. The iPhone X will be available on Nov. 3 and pre-orders will start on Oct. 27. The company's CEO Tim Cook did not explain the delay. Thus, to get the latest update of the ultimate smartphone, please make sure to subscribe at Korea Portal.
© 2018 Korea Portal, All rights reserved. Do not reproduce without permission.