'Attack on Titan': Eren Is Unrecognizable In New Manga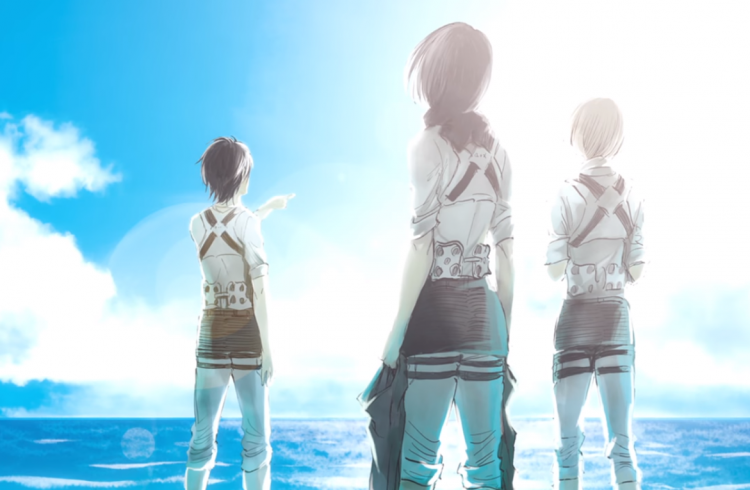 A new Eren has risen in the new issue of the popular manga series, "Attack on Titan." As many have speculated, the protagonist was given not only a new look but also a new name in Chapter 97 of "Shingeki no Kyojin." [Warning: This post contains spoilers from the manga as well as upcoming seasons of "Attack on Titan" anime.]
Earlier this year, in Chapter 94, readers of the manga noticed a character that resembles the protagonist, Eren Jaeger. He had the same hair and the same built, but he is missing one leg, therefore, earning the nickname Amputee-Kun.
Many have suspected that it is Eren in disguise and, recently, they were proven to be correct. Comicbook.com reports that the new issue of "Attack on Titan" manga has finally unveiled the amputee as Eren Jaeger. Only now, he is almost unrecognizable with a longer hair and a beard. He also now goes under the name Eren Kruger.
As Blasting News points out, it has been a long time since Eren and his friends have appeared in the manga. Because the series is currently focused on Marley, nobody knows what is happening in Paradis, but the reappearance of Eren, even in disguise, gives a hint that fans will know soon enough.
The publication recounts that Eren also asked the assistance of Falco regarding a letter that he needs to drop into the mail. The manga did not reveal to whom the letter is addressed nor what is inside it, but it might contain information about Marley that he wants to pass onto the other members of the Survey Corp.
While Marley is prepping for another attack on Paradis in order to recover the Founding Titan, the Survey Corps has already infiltrated their territory and is ready to strike anytime. "Shingeki no Kyojin" Chapter 97 is out now. Meanwhile, "Attack on Titan" Season 3 will premiere in 2018.
© 2018 Korea Portal, All rights reserved. Do not reproduce without permission.