'Lucifer' Season 3: Lucifer Is Having An Identity Crisis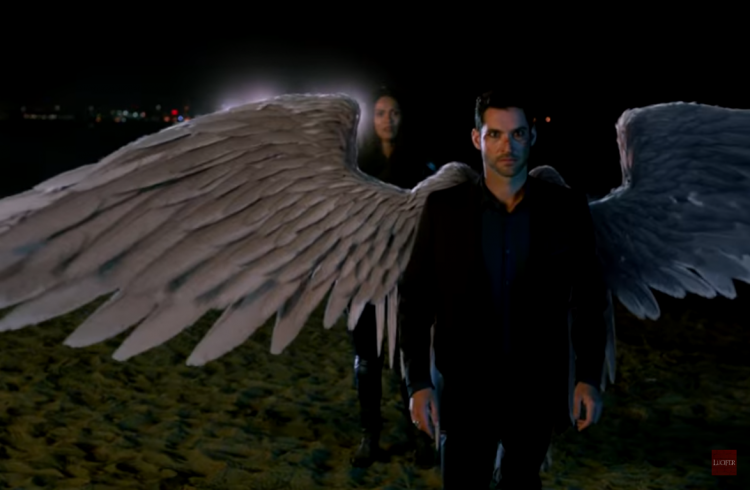 Lucifer Morningstar's (Tom Ellis) brief trip into the desert last season will play a major role in "Lucifer" Season 3. A month before its return to television, co-showrunner Joe Henderson talks about the internal conflict of the devil himself and his mission in the next installment of the fantasy series.
In Season 2 Episode 18 titled "The Good, The Bad and The Crispy", Lucifer woke up from the desert to find his wings attached. This would not be a surprise because, after all, he was still once an angel.
However, Lucifer took off his wings when he abandoned his life in Hell and came to Los Angeles. At one point, he burned his wings, but it somehow was restored and once again attached to his body.
Getting his wings back will stir trouble for the devil in "Lucifer" Season 3. According to Henderson, it will force the protagonist to question his own identity.
"Our big theme is identity and the wings really tie into that," he told TV Line. "'Am I an angel? Am I the devil? And if someone put these wings on my back, I don't like it when people tell me who I want to be, so I;m going to figure out who did this.'"
The showrunner also shared that looking for whoever knocked him out, attached his wings back and left him in the desert will be his goal in the upcoming season. However, it looks like the arrival of new character Marcus Pierce (Tom Welling), a police lieutenant, will also bring a few problems.
In a previous interview with EW, Welling, who previously played the role of Superman in "Smallville," explained that he accepted the role of Marcus Pierce because he was different from Clark Kent. He said that, unlike the orphan boy from Krypton, the police lieutenant knows what he wants and how to get it.
"Lucifer" Season 3 Episode 1 (titled "They're Back, Aren't They?") will air on Oct. 2 on Fox. For the meantime, watch the trailer below.
© 2018 Korea Portal, All rights reserved. Do not reproduce without permission.