The Blacklist Season 5 Spoiler: Tom and Liz Reunited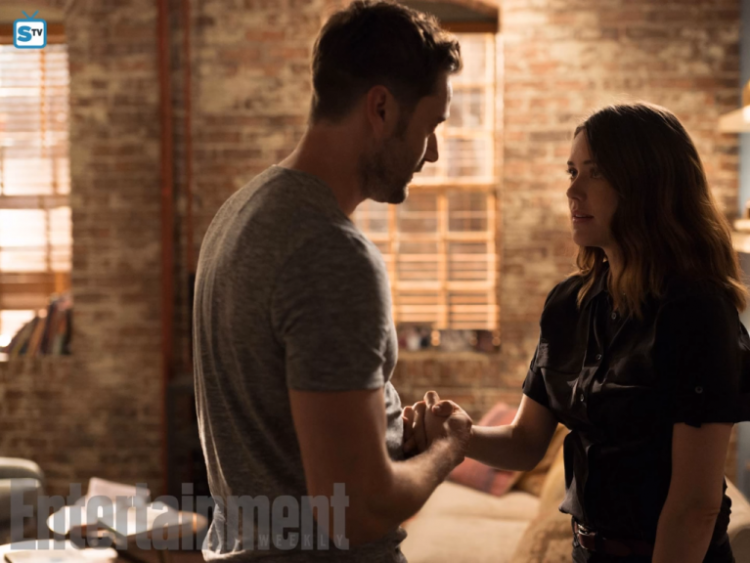 Ryan Eggold's character, Tom Keen in "The Blacklist" is back after setting to a journey in search for his family in "The Blacklist: Redemption." Tom was absent in the last season except for a brief appearance on the season finale.
"The Blacklist" will return for its Season 5. The spin-off of the series, "The Blacklist: Redemption" was decided not to have further seasons, making Tom come back to the main series. Entertainment Weekly released some spoiler photos hinting the reunion of Tom and Elizabeth Keen (Megan Boone) also called Liz and possible problems that they will face.
The last season had an explosive finale reveal that Raymond Reddington (James Spader) more often called Red is the biological father of Liz. With this big revelation, fans are expecting bigger events on "The Blacklist Season 5". The photos of Liz and Tom hints more of a loving reunion than others might expect since Tom was away for a while to search for his family lineage. The couple was seen sharing a kiss and a hug on the photos released.
Tom's appearance on "The Blacklist Season 4" finale was intriguing. He was made to retrieve a suitcase that was left by Mr. Kaplan. The suitcase contained unidentified skeletal remains that were supposed to take down the character of Red in some way as stated in Cinema Blend. The suitcase has Elizabeth Keen's name on it hinting of her involvement in this case. It still remains unknown on what would be the connection of Tom on this event.
The creator of the series, John Blokenkamp, stated that the suitcase is important but Tom doesn't know where it would lead him and what consequences he will have to face for it. "The Blacklist Season 5" has also been making some changes on their cast for this season. The fifth Season of "The Blacklist" will premiere on September 27 on NBC.
© 2018 Korea Portal, All rights reserved. Do not reproduce without permission.