Singapore Welcomes a New President Despite No Election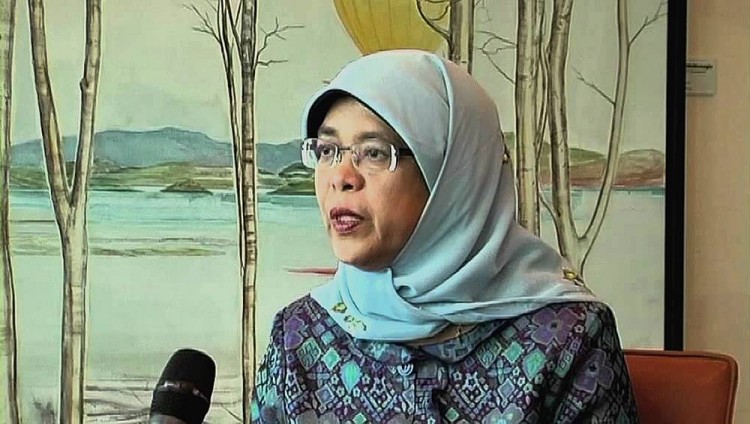 Halimah Yacob, 63, has won the office of the president of Singapore without a single vote cast by the nation's electorate. A former Speaker of Parliament, Yacob claimed the victory by default on Monday, after Presidential Elections Committee (PEC) ruled two other presidential hopefuls ineligible to stand for election in a controversial decision.
The contentious outcome of the presidential race has come to overshadow the history-making emergence of Singapore's first female president. Yacob is also the first Malay to hold the office since Yusof Ishak served as the first president of Singapore from 1965 to 1970.
"Whether there is an election or not, my passion and commitment to serve the people of Singapore remain the same," said Yacob of her victory, reports the Straits Times. Under a new electoral policy, Yacob counted as the only one among the three presidential hopefuls who was automatically eligible to run for office, due to her having held a key position in government. Yacob was Speaker of Parliament for three years, from 2013 until she stepped down in August 2017.
The other two, Mohamed Salleh Marican and Farid Khan, hailed from the private sector, reports Channel News Asia. This made them subject to new rules that require such applicants to have been senior executives of a company invested with S$500 million in equity, or else have comparable experience and ability. The PEC could have awarded either with a certificate of eligibility based on the latter grounds, but decided against such a move.
Yacob steps into a presidential role that is largely ceremonial, but as CNN points out, does grant her the power of veto over decisions by government, including public sector appointments. The president can also authorize investigations of corruption in government.
Yacob ran as an independent, but has close ties to the People's Action Party (PAP), which is known for playing a dominating role in Singapore politics. She was a member of the party as recently as August 7, 2017, when she resigned prior to entering the presidential race.
© 2019 Korea Portal, All rights reserved. Do not reproduce without permission.