'Stranger Things' Season 2 Might Reveal The Identity Of Hopper's Daughter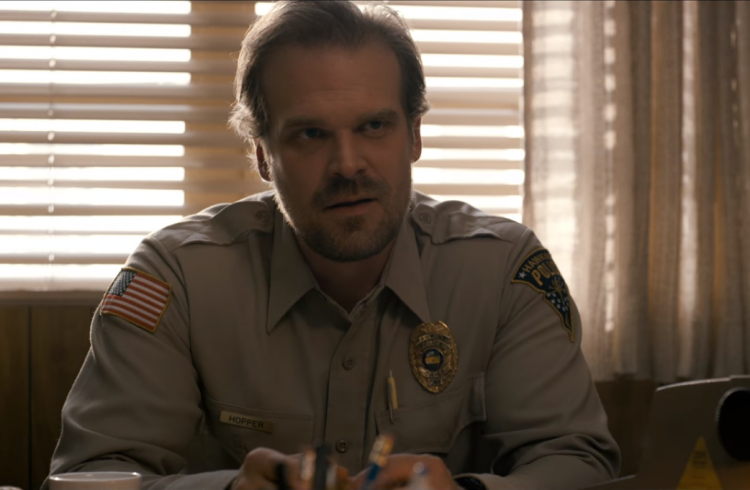 The debut run "Stranger Things" hinted that Officer Jim Hopper had a daughter and lost her from cancer. However, as many have speculated, the death of the young girl might have something to do with the supernatural events happening in the quiet little town of Hawkins. In the anticipated Season 2, Emmy-nominated actor, David Harbour, reveals that his character's daughter will be at the center of the next chapter of the horror/sci-fi series on Netflix.
If Season 1was all about world-building and introduction of key characters, "Stranger Things" Season 2 will delve deep into the mythology of the Upside Down and uncover how it has affected the lives of the ordinary people of Hawkins. For Officer Jim Hopper, the series will explore the story of his daughter, Sarah.
"Hopper's daughter will be the primary focus of season two," the new Hellboy told TV Guide, "but not in the way that you think it will be. Hopper's understanding of that relationship and Hopper's understanding of being a father, and of being a man, grows deeper and deeper in season two, and we get a lot of time to explore what that is, but it won't be in the literal way that you think it is."
Sarah was mentioned briefly in the series, but she was not properly introduced because she died before the events of Season 1 took place. Many believe that her death was not just bad luck, but she was somehow involved in the secret experiments happening inside Hawkins National Laboratory.
Some even believe that Eleven (Millie Bobby Brown) is actually his daughter. After all, the last time viewers saw Hopper, he was leaving Eggos for the young girl in the woods which hints at the characters' deeper connection that will be revealed in "Stranger Things" Season 2.
Another fan theory suggests that Sarah was part of the experiment that is turning children into weapons. If true, then Hopper's daughter probably died not because of cancer, but she did not survive the tests.
Bustle also speculates that it is also possible that Sarah is not dead yet. The publication pointed out that Hawkins Lab has once planted a dead body of a kid to trick Joyce (Winona Ryder) into thinking that her son, Will (Noah Schnapp), is gone. The same secret and mysterious institution could have made Hopper believe that his daughter is dead.
How Sarah's death fits into the story of the mystery involving Hawkins Lab and the Upside Down remains to be seen. "Strange Things" Season 2 will premiere on Oct. 27 on Netflix.
© 2023 Korea Portal, All rights reserved. Do not reproduce without permission.