'The Bride of the Water God' Star Talks About Her Water Phobia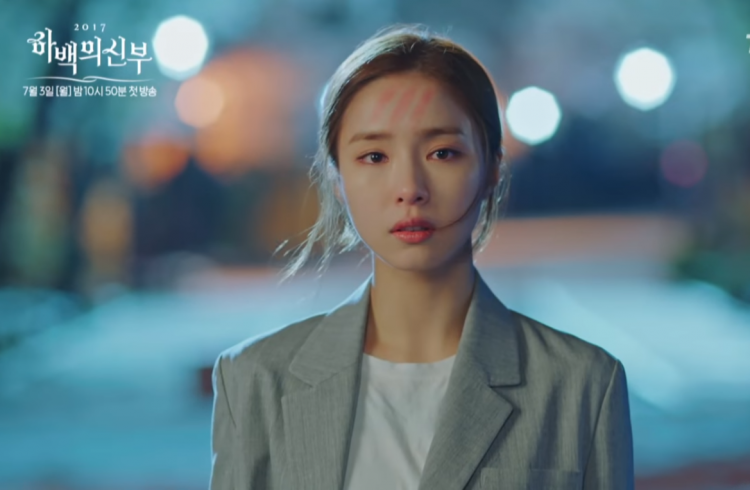 "The Bride of the Water God" (also: "The Bride of Habaek") is special for actor Shin Se Kyung not just because the romantic drama was received really well by the audience, but it also helped her get over one of her biggest fear: the water. A few weeks after the series wrapped up on tvN, the bride of Haebak herself talked about her experience filming and everything she learned from it.
To recall, the 27-year-old played the role of So-A, a psychiatrist who was destined to marry the narcissistic water god Habaek (Nam Joo Hyuk).The drama ended its run on Aug. 22.
While actors normally face challenges with every new role, Shin Se Kyung experience with "The Bride of the Water God" was quite special. The actor revealed in a recent interview that she actually has a water phobia.
Soompi reported that the multi-awarded star almost fell into a body of water one time and has developed trauma. She could not hold her breath under water and, because of her bad experience, could not easily overcome the phobia.
Of course, as "The Bride of the Water God," Shin Se Kyung had to go through her own water scenes. It was terrifying and it happened: the actor faced one of her biggest fears. Because the amount of water grew over time, she had a hard time doing her job and, somehow, she was able to deliver. "I still don't remember how I acted that scene," she confessed.
The former "High Kick!" star also revealed what she learned about the fantasy drama. "It was an opportunity for me to think about my original intentions," she said. "I saw the pure passion and efforts made by my co-stars and self-reflected."
In other news, All KPop reported that the "The Bride of the Water God" star will hold a fan meeting in October. Called "Shin Se Kyung's Serendipity," the event will take place in East Seoul Art Hall on Oct. 14.
© 2018 Korea Portal, All rights reserved. Do not reproduce without permission.