Monster Rookie Group Wanna One Continues to Break Records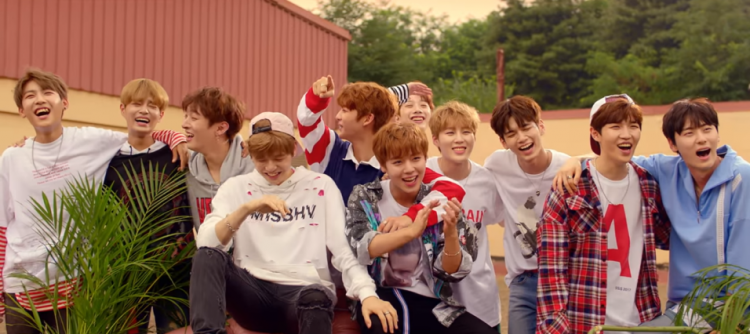 Final group of 11 boys from the hit program Produce 101 Season 2, Wanna One continues to break records despite only debuting last August 7. Shortly after Produce 101 Season 2 ended, Wanna One has been very busy not only for debut preparations but also for endorsement deals.
The most notable endorsement so far is the Innisfree Volcanic Clay mask which caused chaos over the stores during their bromide event, according to AllKPop due to the number of fans wanting to get hold of individual bromides of their favourite member. Other notable endorsement deals include K-Swiss, Yo hi, Hite beer among others.
Wanna One debuted last August 7 and they held a Show-Con (Showcase and Concert) last August 8 at the Seoul Gocheok Sky Dome. Soompi revealed that Interpark's ticketing site crashed due to the number of people who tried to get hold of Show-Con ticket. It also further stated that around 530,000 people tried to get tickets while the venue capacity is only for 20,000. Needless to say, the tickets were sold out in one minute. Only two weeks after their debut, Wanna One flew to Los Angeles as part of the August 20 line-up of KCon LA.
Energetic, Wanna One's debut song made history as most viewed Kpop debut song in 24 hours with 4 million views in YouTube. Energetic was also number 1 in Melon, a Korean music streaming site for 210 hours. The group's TV guesting in "Weekly Idol", "SNL Korea", "Show Champion" and "Infinite Challenge" recorded their highest ratings.
Wanna One has ended their promotions for Energetic after 15 music show wins and is preparing for their comeback. Meanwhile, other Produce 101 Season 2 former trainees are also making noises in the K-pop industry through their debut including Kim Samuel, Jung Sewoon, MXM (Lim Youngmin and Kim Donghyun) and the much awaited debut of the fanmade groups, JBJ and Rainz.
© 2023 Korea Portal, All rights reserved. Do not reproduce without permission.