'Riverdale' Season 2: Archie & Jughead Become 'True Detectives' in Upcoming Season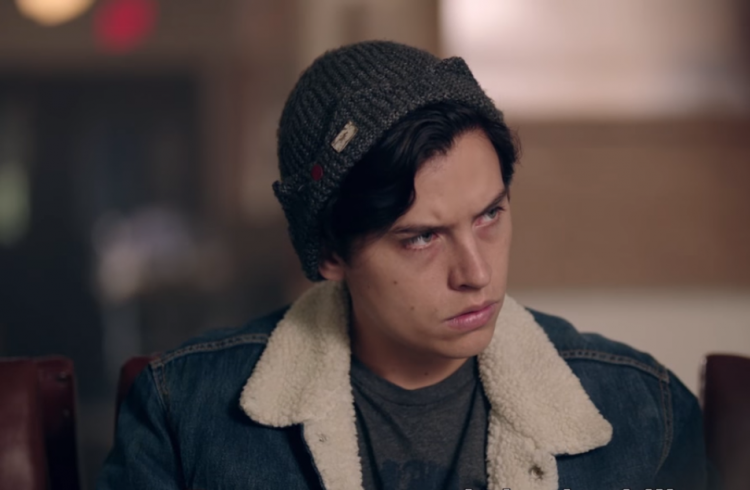 There are still mysteries surrounding "Riverdale" in Season 2 but, luckily, Archie and Jughead are on top of things. In fact, Cole Sprouse has compared the next installment of the teen drama to the Season 1 of HBO's critically-acclaimed crime drama, "True Detective."
For the uninitiated, "True Detective" is a critically-acclaimed crime anthology on HBO. The first season starred Matthew McConaughey and Woody Harrelson as a pair of homicide detectives in a pursuit of a serial killer. The upcoming third season of the award-winning series has recently cast Mahershala Ali ("Marvel's Luke Cage," "Moonlight") in the lead role.
So in "Riverdale" Season 2, fans can expect Archie Andrews and Jughead Jones lead the investigation. At a recent Reddit AMA, Sprouse answered fan queries about his character and the show.
"Archie and Jughead definitely take a bit more of a "[T]rue [D]etective" Season 1 role this season," he shared to a Redditor. "The scripts definitely handle a majority of the legwork in terms of immersing ourselves into the setting, but it certainly helps that I've read my Capote~"
The first season of the teen drama was a murder mystery that, because of its film noir style, was compared to David Lynch's "Twin Peaks." The series revolved around the death of Jason Blossom but, despite the fact that the case appeared to be solved, more mysteries are heading to the small screen.
Last month, reports claimed that "Riverdale" Season 2 will feature Sugar Man, a rather creepy urban legend. According to Comicbook.com, Sugar Man has a rather odd diet of sharpened candy canes and human flesh.
"His tongue is long, longer than a dog or a snake and it's sharp, flicking out, looking for the sugar," a Redditor recounted.
Showrunner Roberto Aguirre-Sacasa was first to tease the arrival of the creepy monster in the small town of Riverdale. On Twitter, he posted a drawing.
Lock your doors, #Riverdale, the Sugar Man is coming... pic.twitter.com/WkPSHQnt6N

— RobertoAguirreSacasa (@WriterRAS) August 16, 2017
"Riverdale" Season 2 will premiere on Oct. 11 on The CW. The series also stars Lili Reinhart as Betty Cooper and Camila Mendes as Veronica Lodge.
© 2018 Korea Portal, All rights reserved. Do not reproduce without permission.