'20th Century Boy and Girl': First Love Never Dies In Han Ye Seul, Kim Ji Suk New Drama [Watch]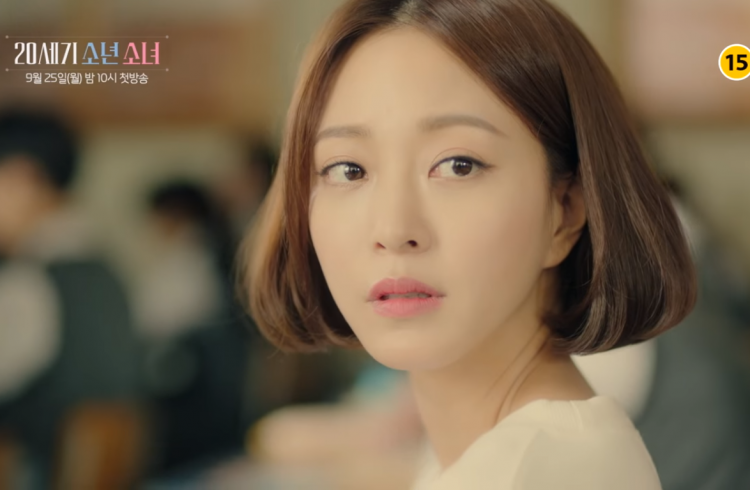 MBC has released the first teaser of its anticipated new drama, "20th Century Boy and Girl." As expected, the upcoming romance has already received a positive response and it is already making some viewers really emotional.
The romance-comedy centers around the lives of four women in their mid-30s who have been neighbors ever since they were young. However, the teaser embedded below focuses on one of the couples.
"20th Century Boy and Girl" will star Han Ye Seul ("Madam Antoine") and Kim Ji Suk ("Rebel: Thief Who Stole The People") as childhood friends who, because of unknown circumstances, were separated from each other. Han Ye Seul will play the role of Sa Jin Jin, an actress, and a former idol. Meanwhile, Kim Ji Suk will portray Gong Ji Won, an investment banker with an MBA background and has experience with Wall Street.
Not much is known from the upcoming drama, but the first teaser has revealed their relationship from the past up, throughout their teens, and up to the time they meet again as adults. It hints that, no matter how successful they have become, they are still yearning from each other.
The video released by MBC last week shows Sa Jin Jin and Ging Ji Won in three stages of their lives: as young kids, as teenagers, and as adults in the present. Viewers see them as toddlers making faces at each other during nap time in a nursery, then as high school students played by Gugudan's Mina and Kim In Sun, and as adults sitting side by side during a long journey on the road.
From the looks of it, the teaser is composed of snippets from Sa Jin Jin's memories because, as she remembers these tender moments between her and her friend, Gong Ji Won starts to disappear. That is until the last scene where her childhood friend walks up to her.
"20th Century Boy And Girl" has suffered some setbacks. Last week, Soompi reported that filming was postponed due to the company-wide strike at MBC. It is still unclear whether this will affect the upcoming drama's premiere which is set on Sept. 25 after "The King Loves" draws to a close.
© 2019 Korea Portal, All rights reserved. Do not reproduce without permission.