'The King Loves' Cast Has A Group Chat, Reveals YoonA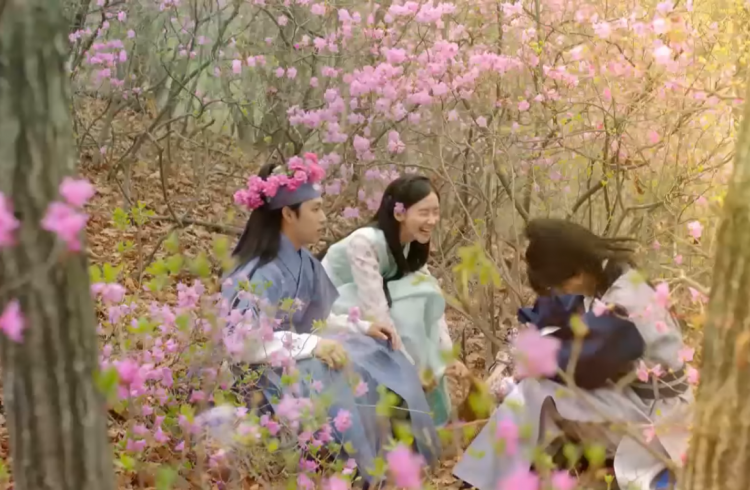 The drama might be heating up on "MBC's "The King Loves" but, when the cameras are not rolling, the cast and crew are all best friends. YoonA, who plays the role of the strong-spirited Eun San, revealed that they have a group chat where they talk about anything under the sun.
The Girls' Generation singer is having the time of her life. Aside from the fact that she absolutely loves her character, she also has a great relationship with the people she works with. In an interview with Allure Korea, YoonA gave her fans an idea what goes on behind the scenes.
"Everyone in the cast is close, so we have a group chat room with nearly twenty people," she said (via Soompi). "We've also talked in there about all going together to visit [co-star] Im Siwan who's in the military."
Im Siwan, who plays the role of Crown Prince Wang Won, went into military service in July this year. IBTimes reported that during the press conference of "The King Loves" and before he left to serve his country, the actor talked about his enlistment.
"I'm not scared of entering military life because YoonA will be visiting me at the army," he shared with fans. "She'll be the very first one to visit. I'm looking forward to it."
In the same press conference, YoonA also confirmed that she will visit her co-star and will even wear traditional clothes if the new drama gets a positive response. Lucky Im Siwan, he might see his co-star in her costume when she and the rest of the cast visit him.
"The King Loves" has consistently returned impressive ratings since it premiered two months ago. Based on the numbers published by Nielsen Korea, the first episode garnered 7.8 percent rating while the second episode has a higher viewership with 8.1 percent.
To compare, MBC's previous drama, "Lookout," had an average of 6.0 percent. Meanwhile, KBS' "School 2017" which aired around the same time, 5.9 percent. "The King Loves" (also "The King In Love") airs every Mondays & Tuesdays on NBC.
© 2018 Korea Portal, All rights reserved. Do not reproduce without permission.