ASUS Android O Software Update: List Of ZenFone 3 & ZenFone 4 Models To Be Upgraded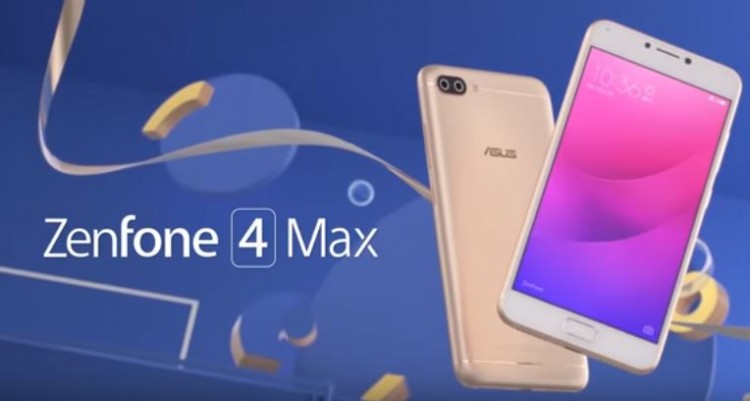 ASUS confirms the official Android O software update to the several models under the ZenFone 3 and ZenFone 4 line-up. It will deliver the latest features of Android and the brand new ZenUI 4.0.
Taiwanese multinational company, ASUS, announced the upcoming Android O software update for the ZenFone 3 and ZenFone 4 Series. These ZenFone smartphones will have the ZenUI 4.0 interface which features light-weight Android UI, 22 pre-installed applications, an improved UI performance compared to its predecessor and additional apps such Twin Apps and Page Marker.
Moreover, Android O official software brings new features to these devices including changes on the notifications, improvements to how Bluetooth works on audio and implementation of the new adaptive icons. ASUS planned to release the Android O update to the ZenFone 3 and ZenFone 4 by the second half of 2018, according to the company's website.
Although the company did not specify the model numbers, there are several ZenFone 3 and ZenFone 4 units released within the past three years. ZenFone 3 Series include ZenFone 3 ZE552KL, ZenFone 3 Deluxe ZS570KL, ZenFone 3 Ultra ZU680KL, ZenFone Pegasus 3, ZenFone 3 ZE520KL, ZenFone 3 Laser ZC551KL, ZenFone 3 Max ZC520TL, ZenFone 3 Deluxe 5.5 ZS550KL, ZenFone 3 Max, ZC553KL and ZenFone 3 Zoom ZE553KL.
ZenFone 4 Series has several models as well which include ZenFone 4 2014, ZenFone 4 A450CG, ZenFone 4 Max ZC520KL, ZenFone 4 Max Plus ZC554KL, ZenFone 4 Max Pro ZC554KL, ZenFone 4 Selfie ZD553KL, ZenFone 4 Series Pro ZD552KL, ZenFone 4 ZE554KL and ZenFone 4 Pro 2017. It is unknown if ASUS will also include the tablet-size devices such as ZenPad 3s 8.0 and ZenPad 3S 10 to the upcoming Android 8.0 O software update.
ZenFone 4 Max Pro is one of the new releases of ASUS and it boasts a 5000 mAh battery unit with advanced power management technology. The device features a 16 MP primary camera with 120-degree wide-angle f/2.0 aperture, Electronic Image Stabilization to reduce shake when recording videos, phase detection autofocus shutter speed of 0.03 second and an array of camera apps for beautification. It is powered by Android 7 Nougat, ZenUI 4.0, Qualcomm Snapdragon 430 octa-core processor, Adreno 505 GPU and 3 GB of RAM with internal storage of 32 GB and external storage support of up 256 GB, according to the official website of ASUS.
© 2018 Korea Portal, All rights reserved. Do not reproduce without permission.