Sony Xperia XZ1 vs. Xperia XZs: Top 5 You Should Know Before Upgrading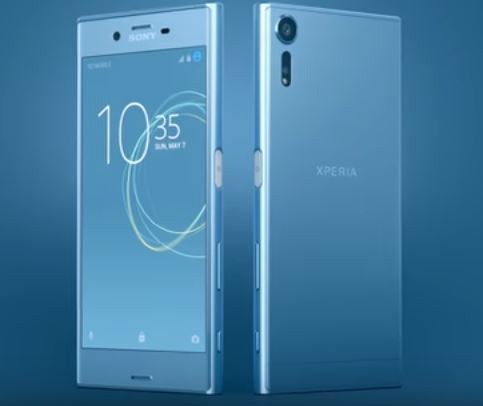 Sony Xperia XZ1 will become the next Xperia flagship smartphone expected to be announced at the IFA 2017. For Xperia XZs users, here are things should be considered before upgrading.
Display Screen And Quality
Early reports revealed that Sony Xperia XZ1 features 5.2 inches of HD screen display with Triluminos and X-Reality engines covered by Corning Gorilla Glass, similar to Xperia XZs. However, the upcoming Sony flagship smartphone has a display with High Dynamic Range or HDR technology normally seen on cameras. HDR display technology provides superior gradients and colors, making any supported media playing to appear brighter and more colorful, according to Android Authority.
Android OS Version
Sony Xperia XZ1 will get Android O 8.0 version as its factory OS compared to the Android 7.1 Nougat out-of-the-box software of Xperia XZs. But this difference won't last long since Sony Mobile will eventually release Android O to a variety of devices including Xperia XZs, Xperia XZ Premium and Xperia X Performance by late 2017 or early 2018.
Performance And LTE
Qualcomm Snapdragon 835 powers the Sony Xperia XZ1 and it boasts a major upgrade compared to the Snapdragon 820 on Xperia XZs. It is 35 percent smaller than any previous model which occupies less space, allowing manufacturers to produce slimmer phones or install a bigger battery unit. It drains 25 percent less power compared to previous designs that can help extend battery life on high-performance 3D games. LTE Category 16 is supported by Snapdragon 835 and it allows download speed of up to 1 Gbps compared to the former model that can only reach up to 600 Mbps, according to Qualcomm's official website.
Camera
Sony Mobile upgrades the camera on Xperia XZ1 by installing a 23 MP lens on the primary camera, higher compared to the 19 MP on Xperia XZs. Both smartphones have similarities on other technical specifications on the primary camera such as f/2.0 aperture, 25mm wide-angle lens, Electronic Image Stabilization or EIS, phase and laser autofocus. Users will have to base on the new camera apps and features on Xperia XZ1 to justify the cost to upgrade from Xperia XZs.
Same IP Certification
Sony Mobile already installed the highest International Protection or IP standard on Xperia XZs which will be the same on Xperia XZ1. IP68 certification provides dust-tight protection and water resistance for up to 30 minutes with depth of 1.5 meters underwater.
Early reports claim that Sony Xperia XZ1 may cost 600 EUR when to be released in September after IFA 2017. It will be launched along with a smaller variant, Xperia XZ1 Compact and a mid-range model, Xperia X1.
© 2018 Korea Portal, All rights reserved. Do not reproduce without permission.