Samsung Galaxy S8: 5 Reasons To Upgrade To Latest Flagship Smartphone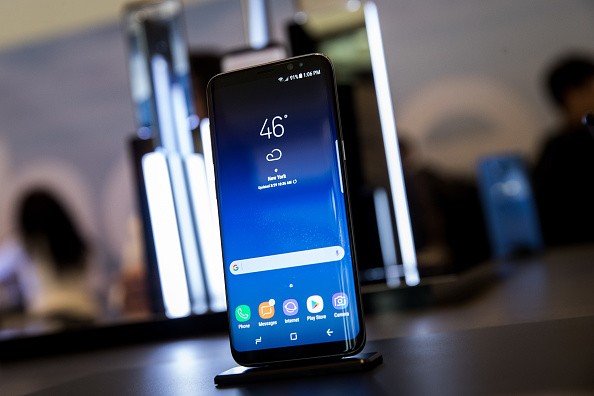 Samsung Galaxy S8 is now available boasting 5.8 inches of display screen with QHD resolution and latest hardware specifications. Here are five reasons why upgrade to this new smartphone.
1. Camera for Day and Night
Samsung Galaxy S8 has dual pixel 12 MP rear camera with Optical Image Stabilization and F1.7 aperture. It is capable of recording videos in slow motion and save images as RAW file. Its front camera has 8 MP with F1.7 aperture and wide-angle lens for selfie. Both are capable of Video Digital Image Stabilization, Voice Control and High Dynamic Range.
The prominent feature on the device's camera is its ability to capture images even in night time by utilizing available lighting via Dual Pixel Sensor and large 1.4µm pixels. It also allow users to go Pro Mode via manual settings of the ISO, Shutter Speed, Exposure value, Color tone, Manual focus and White Balance.
2. Several Variants with Certifications
There are three available variants of this flagship model - Galaxy S8, Galaxy S8+ and Galaxy S8 Active - to match users on specific needs. Main model Galaxy S8 for those satisfied having 5.8 inches of display while the 6.8 inches display and larger size of Galaxy S8+ are designed for greater grip.
For an adventurous user, Galaxy S8 Active is recommended for having MIL-STD-810G compliance that features salt, dust, humidity, rain, vibration, solar radiation, transport and thermal shock resistance. All these models have IP68 certification for total dust protection and water resistance for 30 minutes under 1.5 meters of water.
3. High Resolution Screen with Toughness
Corning Gorilla Glass 5 protects the sensitive QHD resolution of the Samsung Galaxy S8 models. The new glass solution provides screen survivability rate by up to 80 percent on 1.6 meters or shoulder-height drops on hard or rough surfaces. Additionally, the glass offer higher resistance against scratches, optical clarity and touch sensitivity, according to Corning's website.
4. Better Performance
Galaxy S8 uses Gigabit LTE and Gigabit Wi-Fi, and that Wi-Fi supports 1024 QAM to provide 20 percent faster download speed compared to the its predecessor. For gamers and movie lovers, games and videos are running at full screen using the entire display combined with audio output support of high quality 32-bit PCM and DSD64/128 playback to deliver full immersion, Samsung said in its website.
5. Say Hello to Bixby
Samsung introduces Bixby, a new virtual assistant, on the Galaxy S8 series to help users handle tasks. Users can command Bixby via text, voice and tap or by using images if lost in words. Bixby can assist in shopping, finding places, sending text messages, dining, matching images and reading QR codes.
© 2018 Korea Portal, All rights reserved. Do not reproduce without permission.