Android 7.1.1 Nougat Update: Sony Android 7.1.1 Xperia Z5, Xperia Z3+, Xperia Z4 Tablets Suffer From Sluggishness, Crash, Reboots, Overheating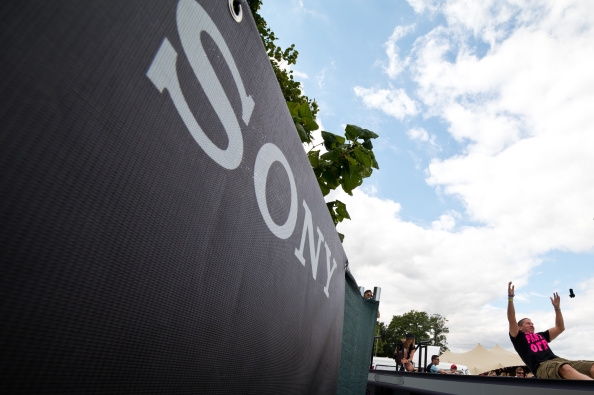 The official Android 7.1.1 Nougat software update for Sony Xperia Z5 series and other Xperia devices caused numerous issues.Among these are sluggishness, crash, reboots and overheating.
Sony has released the official Android 7.1.1 Nougat update for Xperia Z5 models, Xperia Z3+ and Xperia Z4 Tablet. Unfortunately, some users have found that the new software slows down performance, causes crash and reboots, and even induces high temperature.
Sony's Movie Creator is the prime cause of the problem that led to these devices to suffer performance issues, according to Xperia Blog. One way to stop it is to disable the application itself by going to Settings > Application > Disable. After that, users must boot into Safe Mode by pressing and holding the Power key, touch and hold Power off until the Reboot to safe mode message appears, then select OK to restart the device in safe mode. Users will simply reboot the device normally to exit Safe Mode.
Sony announced a solution so that users of Xperia Z5 and others does not need to disable the Movie Creator application, instead to update it via Google Play Store.
"Sony Mobile is committed to providing the highest standard of product quality and customer service for all of our products," Sony said in a statement obtained by GSM Arena. "A software update (version 4.7.B.1.3) has been released for the Movie Creator application, available in Google Play, which fixes a performance issue affects some Xperia customers."
Xperia Z5, Xperia Z3+ and Xperia Z4 tablet owners should update the application then restart the device to apply the fix made by the company. However, for those who updated the application before upgrading to the latest Android OS might need to wait for the manufacturer's official bug fix.
Android 7.1.1 Nougat from Sony features the latest security enhancements, improved general performance and stability, multi-window support to runs two apps at the same time, longer battery life, manual settings for focus and shutter speed on the Camera app, Google Now integration on the Home screen and added multimedia support for the Messaging app.
© 2018 Korea Portal, All rights reserved. Do not reproduce without permission.