'Young And The Restless' July 31 – Aug. 4 Spoilers: Nikki, Jack Share Intimate Moments, Lily And Cane's Marriage Reaches Breaking Point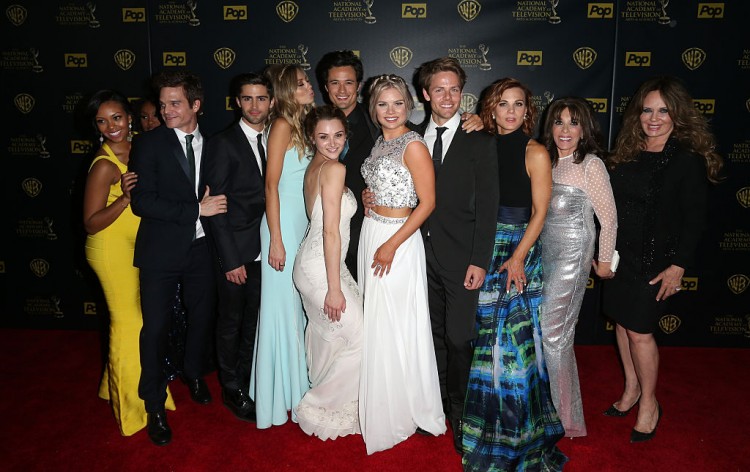 "The Young and the Restless" episode airing the week of July 31 - Aug. 4 sees Cane and Lily's relationship reach a breaking point. Meanwhile, Jack and Nikki continue to grow closer. Here are a few spoilers for the next few chapters of CBS' soap opera.
[Spoiler alert! This article contains spoilers for "The Young and the Restless" episodes airing in the week of July 31 - Aug. 4. Do not read further if you are avoiding spoilers.]
The week on "The Young and the Restless" opens with an unusual experience for Nick and Chelsea. According to Soap Central, the duo runs into a mysterious person.
Meanwhile, Cane is in debt and he plans to use his kids' education funds to pay off Jesse's money. He tries hard to cover tracks but ends up putting himself in trouble with Lily. His plans fail and Lily finds out about his sinister acts. Their relationship hit the skids and Lily push Cane further away. She confronts him about his plan to use their children's school funds.
Elsewhere, Jesse brings news for Billy. Later, Billy discovers a game-changing secret about Cane. As for Jack and Nikki, they escape to the Abbott Cabin where they share some intimate moments and grow closer than ever before. However, Nikki finds herself in a situation where she may have to defend her relationship with Jack.
More spoilers suggest that there is a stalker in Genoa City, who is keeping an eye on Jack, Nikki, and others. The upcoming episodes of "The Young and the Restless" sees Mariah open up to Devon. In the meantime, Sharon receives a shocking call for help.
In addition, We Love Soap spoilers hint at intimate moments for Abby and Zack. Hilary reportedly has good news to share. Billy and Victoria plan their next move. However, Victor is concerned about Victoria's safety. At the same time, Phyllis has a plan of her own to keep Billy and Victoria away.
"The Young and the Restless" airs weekdays on CBS. More spoilers are expected soon.
© 2018 Korea Portal, All rights reserved. Do not reproduce without permission.