Taeyang Is First Bigbang Member To Appear On 'I Live Alone,' Helps Fendi Attract Millennials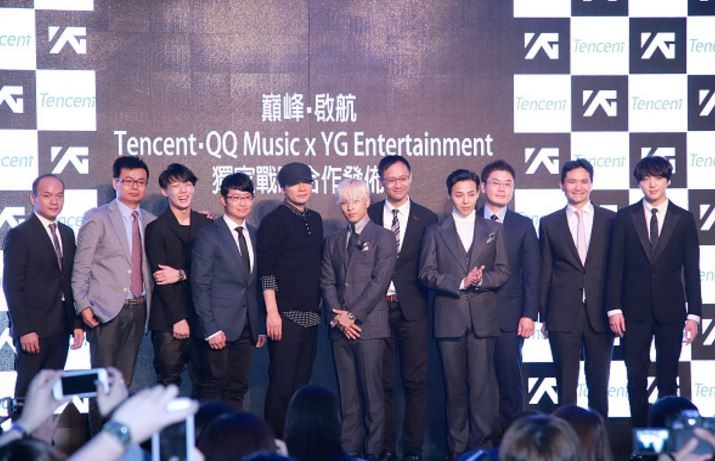 Fans of Dong Young Bae, 29, who is professionally known as Taeyang, will get a glimpse of his life in an upcoming episode of "I Live Alone." He is set to be the first member of K-pop male group Big Bang to appear on the MBC reality show.
The people behind "I Live Alone" are still in the process of adjusting the filming date and schedule of Taeyang, MBC said in a statement obtained by All Kpop. The episode featuring the Big Bang member is expected to air either in the second or third week of August.
Taeyang is also expected to release his third studio album as a solo artist in August. His first studio album titled "Solar" was released on July 1, 2010 while his second studio album titled "Rise" was released on June 3, 2014.
There are still no details about the release date of Taeyang's third solo album. Some fans expect that it will be released on the same day of the airing of his appearance on "I Live Alone."
Aside from music, Taeyang is also busy with his solo career as a fashion icon. He is gracing covers of magazines not only in South Korea but also in other countries.
On July 27, Thursday, a capsule collection called Fendi for Taeyang featuring the Big Bang member made its debut in Hong Kong. The capsule consists of T-shirts, jackets, hoodies, pouches, backpacks, key charms, sneakers and other accessories.
On the same day, Fendi threw a party in Hong Kong headlined by famous Asian DJs Choice 37, DJ Cawlr, rapper Okasian, R.Tee, Bryan Chase, Arisa Ueno and DJ Victor Aime. Chase, Ueno and Aime are from South Korea, Japan and China, respectively.
"You have to have some fun aspect of it," Fendi CEO Pietro Beccari told South China Morning Post explaining their choices of collaborators to cater to the millennial consumers. He said it is important to be fun and not too serious, pompous and distant to attract the attention of youngsters.
Fendi for Taeyang has been available for pre-order even before it was released. The debut of the capsule collection also coincided with the reopening of the men's flagship of Fendi at Landmark shopping mall in Hong Kong.
© 2018 Korea Portal, All rights reserved. Do not reproduce without permission.