'Final Fantasy XV's' Sleek Ride Making Its Way To 'Forza Horizon 3'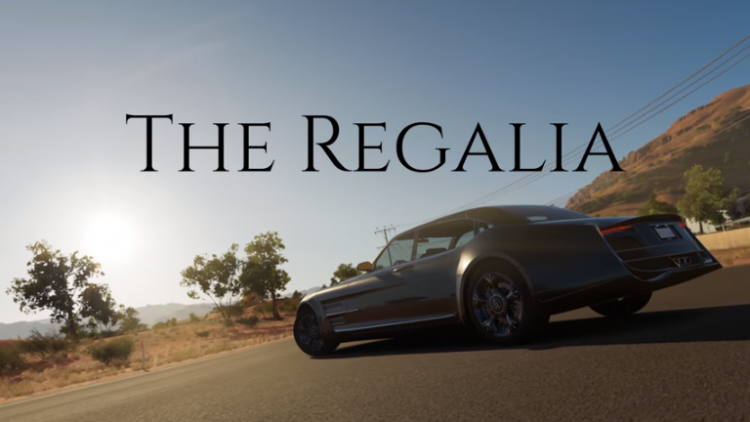 The sleek ride of Noctis in Square Enix's "Final Fantasy XV" - The Regalia will soon be seen on Playground Game's open world racing title "Forza Horizon 3." What's good about it is that the rolling luxury will be enjoyed by both games once it comes out.
Crunchyroll reported that the upcoming add-on is set to arrive this August 1st as "Final Fantasy XV" fans will be getting a redemption code to acquire the "Forza Horizon 3" version of the vehicle via Xbox Live messaging. The same thing goes with players of the latter, though they will be notified through the game's own messaging system.
However, the publication stated that things will definitely not be the same without Prince Noct's crew behind the steering wheel. "Forza Horizon 3" fans, on the other hand, will be delighted with this "Final Fantasy XV" add-on gracing their game. Moreover, Xbox Wire even deemed the car as the "unofficial fifth member" of Noct's team as they roll down (sometimes glide) the wide plains of Eos.
"Final Fantasy XV" artist Yusaku Nakaaki told The Verge about a year ago that he took note of the current fad in the auto scene while designing The Regalia. Furthermore, he stated that he wanted to have the machine to have a certain degree of "authenticity" onto it that's why it closely resembles some of the real-world top end rides on the road.
Aside from the upcoming "Final Fantasy XV" content, it can be recalled that the "Forza Horizon" franchise has welcomed notable four-wheeled beasts from various games. "Forza 6" that went out in 2015 has introduced a couple of "Fallout" vehicles while "Forza Horizon 3" already included "Halo's" M12 Light Reconnaissance Vehicle otherwise known as the Warthog. Check out a video about the add-on here:
© 2018 Korea Portal, All rights reserved. Do not reproduce without permission.