Sandara Park Visits Japan With FTISLAND's Lee Hong Ki, Reveals How To Learn Language Quickly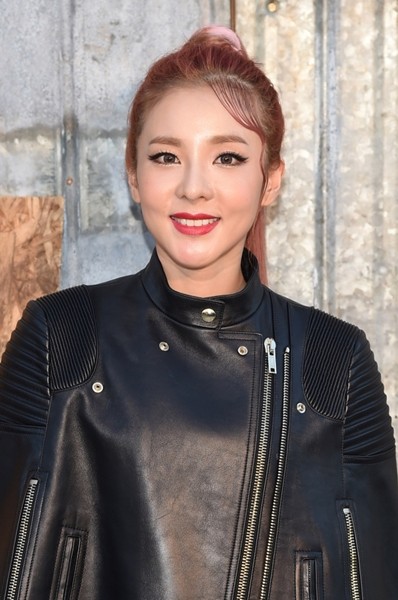 Sandara "Dara" Park and K-pop boy band FTISLAND member Lee Hong Ki were the guests of the episode of JTBC show "Let's Eat Dinner Together," which aired on July 26. The two joined Kang Ho Dong and Lee Kyung Kyu in Shinjuku, Tokyo, Japan.
On the episode, Kang and Kyung Kyu asked Dara about the secret to learn a foreign language. The former K-pop girl group 2NE1 member was a singer and actress in the Philippines before pursuing a singing career in South Korea.
Dating using the foreign language can make learning it very quickly, according to Dara. She is almost a native speaker of Filipino at this point, she said.
Kang and Kyung Kyu had a hard time filming in Japan because fans gather whenever they recognize the two K-pop stars. But what really surprised the "Let's Eat Dinner Together" hosts was that when people came up to Hong Ki and asked him if he was Jang Geun Suk.
Hong Ki revealed that he gets mistaken for Jang once in a while in Japan. The latter is set to star in a drama film titled "The Times of Humans," which will be directed by Kim Ki Duk.
Jang started filming for "The Times of Humans" in May, his agency Tree J Company confirmed in a statement obtained by Nate. Fans of the actor should watch out the drastic transformation he underwent for his character in the film.
Dara is also set to star in a movie set to be released before 2018. She is currently filming "Cheese in the Trap," which kicked off filming in April, according to Chosun.
"Cheese in the Trap" is a movie adaptation of the webtoon of the same name. Among Dara's co-stars in the movie are Park Hae Jin, Na Hye Mi, Moon Ji Yoon, Oh Jong Hyuk, Kim Hyun Jin, Yoo In Young, Park Ki Woong and Oh Yeon Seo.
© 2018 Korea Portal, All rights reserved. Do not reproduce without permission.