Can Song Joong Ki Starrer 'Battleship Island' Beat 'Dunkirk' In South Korea?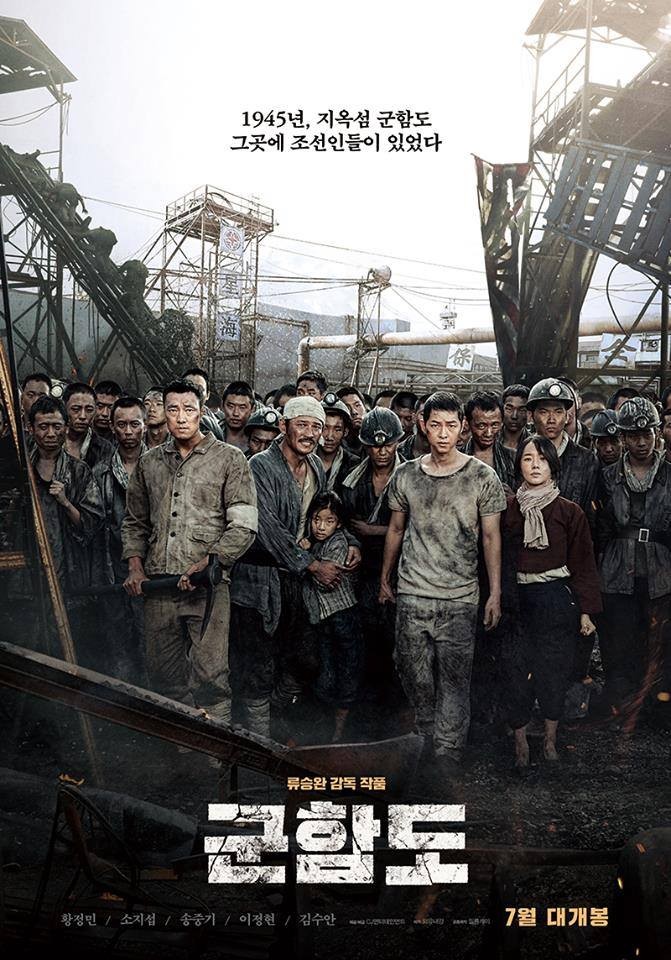 Starring Song Joong Ki, "The Battleship Island" hit theaters on July 26, Wednesday. Just weeks before the release of the South Korean historical drama film, Song surprised his fans when he and his "Descendants of the Sun" co-star Song Hye Kyo announced their upcoming wedding.
Apparently, the wedding announcement and the success of "Descendants of the Sun" worked in the favor "The Battleship Island." At 7 a.m. of the release date of the film, there were 594,370 ticket reservations according to the computerized tally from the Korean Film Council, which accounted for 70.1 percent of all movie reservations for the day, Korea Herald has learned.
"The Battleship Island" is now competing against "Dunkirk" at the box office in South Korea. The latter was released in the country on July 20.
Written and directed by Christopher Nolan, "Dunkirk" held the number on spot at the South Korean box office before the release of "The Battleship Island." There is still no official confirmation if "The Battleship Island" was able to overtake "Dunkirk," which stars Tom Hardy, Lee Armstrong, Aneurin Bonnard, Damien Bonnard, Fionn Whitehead, Mark Rylance, James Bloor and Barry Keoghan, among others.
Both "The Battleship Island" and "Dunkirk" feature a story set in World War II. In particular, the former is about the Korean coal miners and sex slaves at Japan's Hashima Island, which was nicknamed the Battleship Island.
Japanese company Mitsubishi forced Korean and Chinese laborers to extract coal from the Battleship Island during World War II. Located 18 kilometers from the southern Japanese port city of Nagasaki, the island is now abandoned.
One of those who personally experienced Japanese colonial rule of Korea was Choi Jang-seop, 88. He was only 5 when he was forcibly taken to Japan.
No other people are as heinous as the Japanese, Choi told Yonhap News. Looking back now, he said he still has no idea how he managed to survive the hardships at the time.
"The Battleship Island" was directed by Seung Wan Ryoo. Among Joong Ki's co-stars include Hwang Jung Min, Kim Su An and Lee Jung Hyun. Watch the trailer here:
© 2018 Korea Portal, All rights reserved. Do not reproduce without permission.