'Teen Wolf' Season 6, Episode 11 Live Stream, Where To Watch Online, Spoilers: What Happens In 'Said The Spider To The Fly'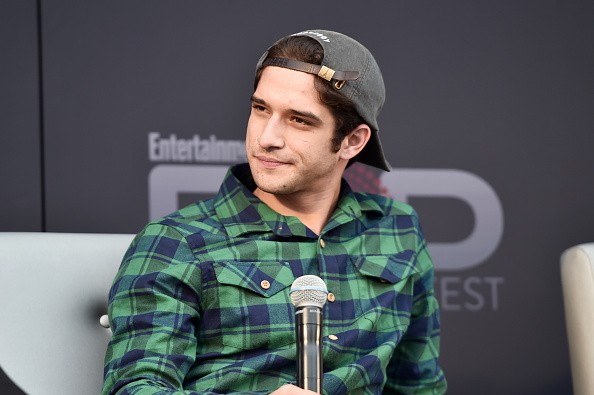 MTV's "Teen Wolf" returns for its final episodes on July 30. Season 6, episode 11 is titled "Said the Spider to the Fly" and it sees what is next for Stiles (Dylan O'Brien) and Scott (Tyler Posey). Here are a few spoilers revealing what happens in the midseason premiere. Viewers can watch episode 06x11 online via live stream. Scroll down for the link.
[Spoiler alert! This article contains spoilers for "Teen Wolf" Season 6, episode 11 "Said the Spider to the Fly." Do not read further if you are avoiding spoilers.]
According to the spoilers, "Teen Wolf" Season 6, episode 11 sees the aftermath of the Ghost Riders and Wild Hunt. As per the official synopsis, while Scott prepares for his departure from Beacon Hills, a dark force rises.
"As Scott prepares Beacon Hills for his imminent departure, a mysterious presence breaks out of Eichen House," reads the official synopsis as published on Spoiler TV.
Meanwhile, there is a new group of hunters in Beacon Hills and a mysterious presence in Eichen House that gets Scott worrying. According to Entertainment Weekly, Casey Deidrick will play the role of Halwyn, a former resident of Eichen House. He is described as a "hundred-year-old Hellhound," who has a mysterious association with an ancient evil.
An extended promo for "Teen Wolf" Season 6, Episode 11 gives a glimpse of Deidrick's character. The clip teases more trouble for Beacon Hills. Scroll down to watch the trailer online.
"It's a really cool season, and yes, a lot of people actually do die," Linden Ashby said about "Teen Wolf" final season in an interview with TV Line. "It's really about fear and people coming together in different camps, and it's about intolerance," he added.
"Teen Wolf" Season 6, Episode 11 airs July 30 on MTV. Viewers can watch "Said the Spider to the Fly" online via live stream here.

© 2018 Korea Portal, All rights reserved. Do not reproduce without permission.