'Star Wars Episode 8' News, Updates: Mark Hamill's Thoughts On A Luke Skywalker Spinoff; Plausible 'The Last Jedi' Plot Twist Detailed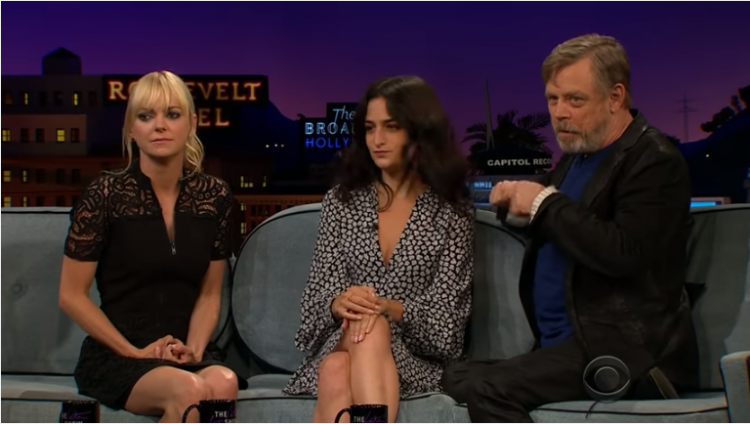 While "Star Wars Episode 8" is still months away and now that a Han Solo spinoff film is in the works, fans can't help but wonder if both Disney and Lucasfilms will ever be making a Luke Skywalker featurette. The actor who played the iconic role was recently asked if such idea would work and here are his two cents about it.
Mark Hamill recently guested on "The Late Late Show With James Corden" alongside Jenny Slate and Anna Faris who's also a fan of the galaxy far, far away. Hamill revealed during the interview that someone asked him that now there is a young Han Solo movie under the pipeline, will there be a prequel film for his character as well. The "Star Wars Episode 8" actor then recalled responding to that person that it would be a boring film if such comes to fruition.
He explained there's nothing much to tell about Luke's younger years aside from being on the farm. Faris then asked the "Star Wars Episode 8" star on whom did Luke lose his virginity to and was even seconded by Corden. Hamill was a bit dodgy answering that question, though Corden, Faris, and Slate were even more interested to know such than a Luke Skywalker spin-off.
In other "Star Wars Episode 8" news, a Redditor recently posted a plausible plot twist that could transpire in the upcoming film. Per the lengthy post, the Redditor claims that he may have an idea on what could be the upcoming sequel's plot twist. The fan suggested that there is a higher authority than Snoke and the antagonist is just a facade behind who the real culprit is. Following the breadcrumbs about the film, the fan concluded that it is Luke Skywalker all along as he may already give in to the Dark Side and that Snoke is just a "red herring" to cover up his tracks.
He also pointed out "Star Wars Episode 8's" opening crawl where it stated that the Jedi vanished alongside the First Order's rapid rise. The Redditor added that current trilogy will be coming in full circle once "Episode 9" comes out as they try to "bring Luke back to the Light."
"Star Wars Episode 8" will be out December 15 while the Han Solo spinoff has an initial release date of May 25, 2018. Check out a video of Mark Hamill here:
© 2018 Korea Portal, All rights reserved. Do not reproduce without permission.