'The Flash' Season 4 News, Updates: Series Regular Not Returning; Iris-Barry Reunion Not A Happy One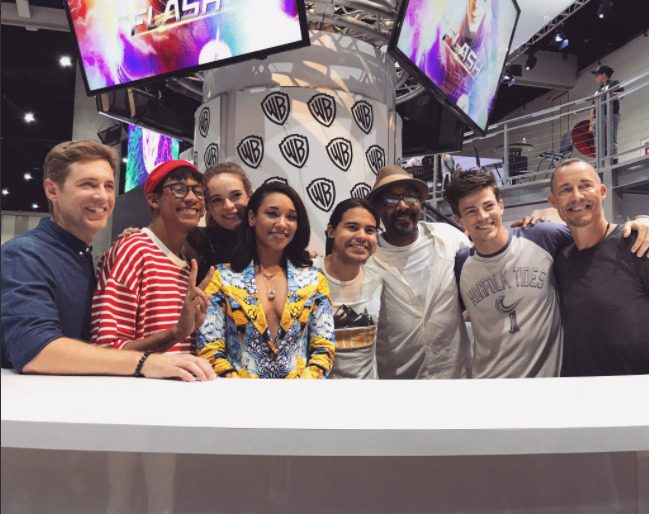 Season 4 of CW's "The Flash" is expected to be as epic as the previous season albeit the fact that Barry (Grant Gustin) is still pinned inside speedster purgatory. However, recent reports stated that the team might be losing a team member in the upcoming installment.
Per Entertainment Weekly, the "Harry Potter" baddie Tom Felton who played as Julian Albert/Doctor Alchemy during "The Flash's" third installment may no longer be part of the show's inbound season. It came to such assumption as the actor was nowhere in sight in the teaser trailer of the TV series that was revealed at this year's San Diego Comic-Con including the show's panel during the said event. The publication also stated that Felton has yet to be tapped to return for season 4 of "The Flash."
Meanwhile, Collider reported that the next season of "The Flash" will be off to a bumpy start as Carlos Valdes (Cisco Ramon/Vibe) revealed that the team is "clutching at straws" just to keep the city out of harm's way. He added that the team is in unison with the thought of things is not the same without the Scarlet Speedster despite having him as the Vibe and Kid Flash around.
"The Flash's" love interest, Iris West portrayed by Candice Patton is said to be taking on a new role in the upcoming season. She revealed that she'll be taking the lead in Star Labs as this will help her preoccupied after Barry got stuck inside the Speed Force. She also jabbed about Iris and Barry's reunion stating that it will not be a happy one as everyone thought.
Gustin, on the other hand, hinted that Barry will definitely escape from the Speed Force in "The Flash" Season 4. However, he further explained that he will not be the same Barry when he comes out of that dimension as he will arrive in several realizations in his life not to mention that he'll be "jumbled" and confused at first.
"The Flash" Season 4 will premiere on October 10. Check out a video about the show here:
© 2018 Korea Portal, All rights reserved. Do not reproduce without permission.