PSY Thinks 400,000,000 KRW 'Gangnam Style' Statue Is Too Much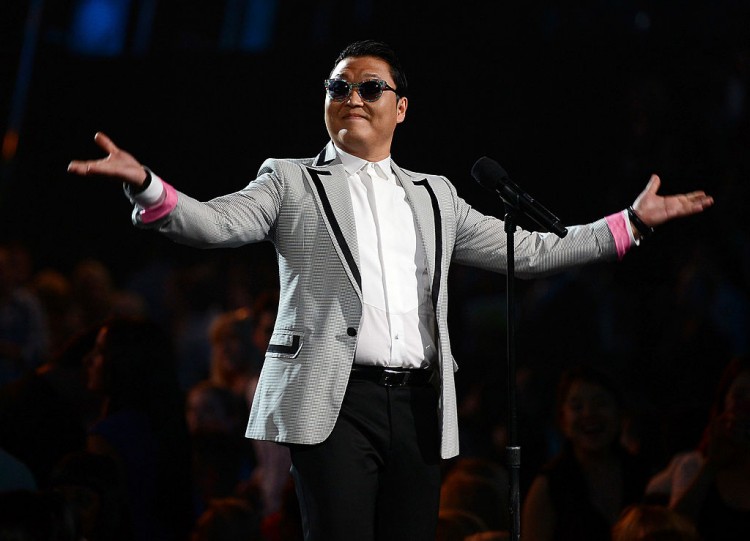 PSY's "Gangnam Style" can be considered the song that catapulted K-pop to the consciousness of billions of international fans so it comes as no surprise that the government has chosen to put up a memorial to the song. However, even PSY was shocked by the cost of the giant statue and said it was a "bit too much."
Based on reports, the "Gangnam Style" statue costs some 400,000,000 KRW which roughly translates to around $357,142 USD. The statue of two giant hands positioned for the "Gangnam Style" signature move was commissioned last year and was stationed at tourist site COEX.
In an interview with PSY, he said that he was flattered and thankful that the government wanted to memorialize his contribution to the music industry but said that it was too much given that he produced the song not to bring honor to the country but because it was part of his job as a musician. Remaining humble, he said that he was lucky that the song was released at the perfect time so people had the chance to appreciate the song because of the exposure. He said that even his other songs would have been just as successful with the perfect timing.
In an earlier interview, PSY said that he was very happy about how K-pop is penetrating the consciousness of the international market. He congratulated BTS who is currently one of the leading K-pop groups to reach international stardom and said that there are many great acts who can elevate the K-pop scene even more.
His personal pick was fellow YG artists iKON, which is being perceived to be underrated but very talented. "From BIGBANG to BTS, lots of K-pop boy bands have made history, taking it to another level, and I feel like iKON will be the next generation of continuing that history," PSY said about the young artists, Korea Portal reported.
© 2018 Korea Portal, All rights reserved. Do not reproduce without permission.