'The Young And The Restless' Spoilers For July 28 & Week Of July 31: Billy Discovers Shocking Information About Cane's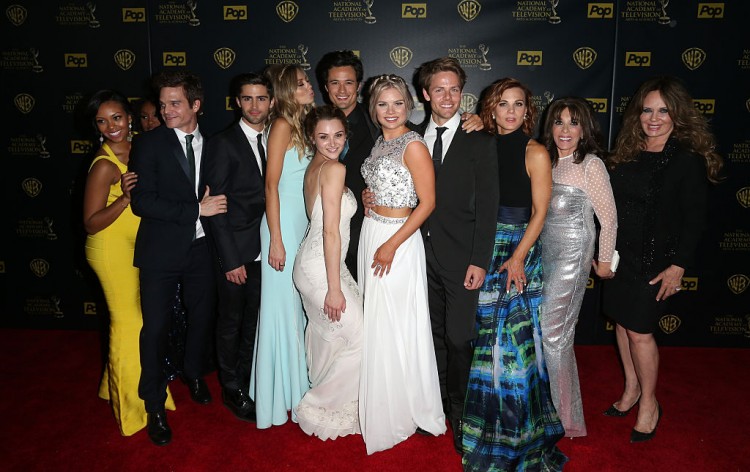 "The Young and the Restless" episode airing on July 28 features drama revolving around Cane. Billy discovers a shocking information that could change Cane's life. Here are a few spoilers for the Friday's segment. Also, find out what to expect in the week of July 31 - Aug. 4.
[Spoiler alert! This article contains spoilers for "The Young and the Restless" episodes airing on July 28 and the week of July 31.]
The upcoming episode of "The Young and the Restless" sees Cane in the spotlight. According to She Knows, Billy uncovers a secret about Cane. The details about it will be revealed in the episode airing on July 28. However, it is certainly going to change Cane's future.
The soap opera sheds light on Sharon and Noah's storyline. According to the spoilers, Sharon finds herself worrying about Noah. Elsewhere, Tessa opens up to Mariah and shares some important information.
Cane receives an unexpected guest at his door. Jesse shocks Cane with a surprise visit at his home.
In addition, Soap Central reported a few spoilers for "The Young and the Restless"episodes airing during the week of July 31 - Aug. 4. According to the publication, the episodes airing next week features massive relationship drama. Viewers will see Jack and Nikki spend more time together. They continue to come close to each other and their bond strengthens. It will be interesting to see what happens when Victor finds out about Jack and Nikki's growing friendship.
As for Cane, he struggles to keep his secrets under the wrap. Living with the fear of getting exposed, Cane tries to conceal his trails and protect himself. Also, Abby will be seen indulging in some fun while she is at work.
"The Young and the Restless" airs Monday through Fridays on CBS. Stay tuned for more spoilers and updates
© 2018 Korea Portal, All rights reserved. Do not reproduce without permission.