K-pop News: 2PM's Taecyeon Credits JYP For His Easy 20s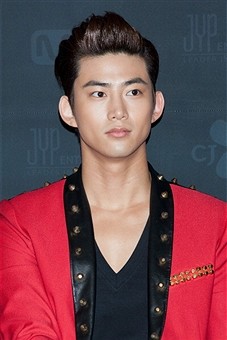 K-pop male group 2PM member Ok Taec Yeon, mononymously known as Taecyeon, is turning 29 on Dec. 27 but in Korean age, he is turning 30. In a recent interview, he talked about how he spent his 20s and how he sees himself in his 30s.
Taecyeon will be featured in the August issue of GQ Korea. In the interview with the magazine, he said he has done almost everything there is to do when he was in his 20s and it was a good way to spend those years.
If there is someone who Taecyeon credits for helping him at that point in his life, it is Park Jin Young, who is professionally known as JYP. The 2PM member said there were numerous achievements and clear goals because of JYP's guidance.
Every decision Taecyeon he makes is completely his and he is more excited than scared to enter his 30s, he said. What he wants to remember is the value of ordinary but precious things, he added.
Originally, JYP formed a K-pop band known as One Day, which had 11 members, but he eventually split the group into two namely 2AM and 2PM. Including Taecyeon, the latter debuted in 2008 with seven members but the group leader Jay Park started a solo career in 2010 leaving the group with only six members including Jun. K, Nichkhun, Wooyoung, Junho and Chansung.
In another interview with Vogue Korea, as cited by All Kpop, Taecyeon talked about his upcoming drama series "Save Me," which will premiere on Aug. 5 on OCN. He told the fashion magazine that the series has a very distinct plot and unique tone that makes it different from those he has previously done.
"Save Me" also stars Seo Ye Ji, Woo Do Hwan, Cho Seong Ha, David Lee, Ha Hwe Jung, Jung Hae Kyun, Yun Yoo Sun, Jang Yoo Sang and Park Ji Young, among others. The OCN series was based on Jo Geum San's webcomic series "Sesang Bakeuro."
© 2018 Korea Portal, All rights reserved. Do not reproduce without permission.