BTS Confirmed For September Comeback, Remains At #1 Of Billboard Social 50 Chart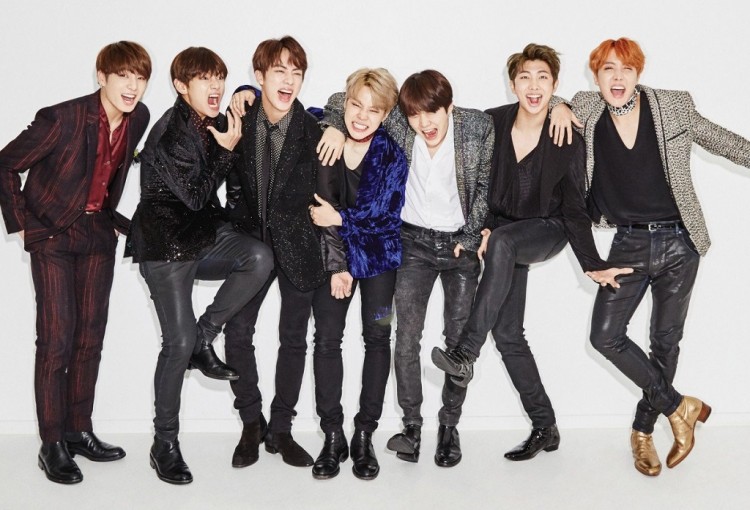 BTS ARMYs rejoice! It has been confirmed that BTS is preparing for a September comeback.
According to a report from Soompi, the confirmation came from no less than BTS' label Big Hit Entertainment. The agency stated that the boys are now busy preparing for a comeback sometime in September.
This marks BTS 's first comeback since the massively successful comeback album "You Never Walk Alone" which spawned hits like "Spring Day" and "Not Today." While "Not Today" ranks as the second best performing MV in terms of youtube views in a span of 24 hours, "Spring Day" marked BTS's seventh track to rack up 100 million views on the streaming platform.
The album also catapulted BTS to the consciousness of global fans after it managed to snag Billboard's Top Social Artist award in the recently held ceremony with a record breaking 300 million votes. BTS beat international superstars like Justin Bieber, Selena Gomez, Ariana Grande and Shawn Mendes who also have a strong global fanbase. They were also the first K-pop group to achieve such a milestone and their achievement paved the way for more K-pop acts to penetrate the global music scene.
However, the success of BTS's album comes with a cost and for BTS Rap Monster, he admits that he feels the pressure of having to match the success of their previous album. As a matter of fact, BTS is still in first place of the Billboard Social 50 charts since it first entered the chart last October.
In his vlog, BTS leader Rap Monster shared some concerns he had about producing and writing songs for their next album and worried about how the fans would receive it. BTS members are known for being hands on when it comes to their music. Members are involved in every step of the process, from writing to producing to choreography which makes their material more personal. He said he and the rest of the BTS members are now in a transition phase from their last album to the next and he is hoping for the best, Korea Portal reported.
© 2018 Korea Portal, All rights reserved. Do not reproduce without permission.