'Idolmaster.KR' Spoilers: 4 Real Girls Project Members Announced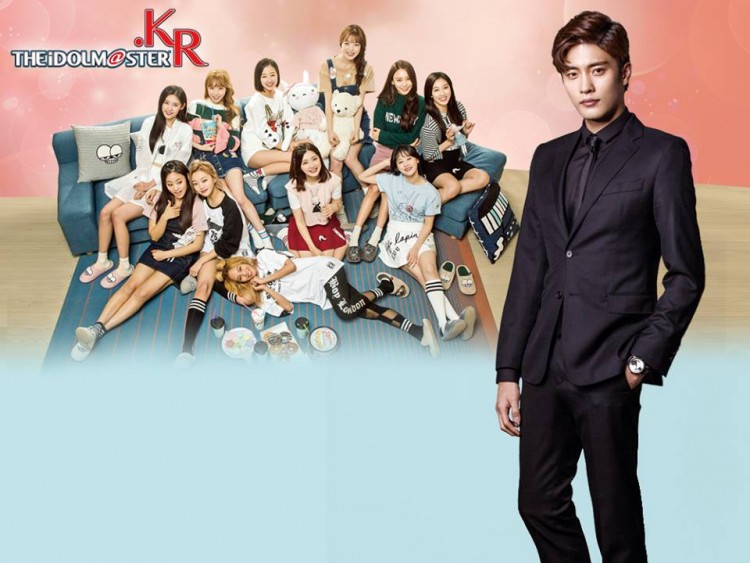 Real Girls Project of "Idolmaster.KR" will make a comeback with five members. Only one more member has yet to be announced as four members have been confirmed to join the group of the drama series of SBS MTV, SBS Plus and SBS funE.
On Aug. 25, 2016, "Idolmaster.KR" production company IMX announced 10 members of Real Girls Project. They are Kim Sori, Heo Youngjoo, Teramoto Yukika, Kwon Haseo, Chun Jane, Cha Jiseul, Lee Jiwon, Lee Suji, Lee Yeeun and Kunpat Phonpawiworrakun, who is professionally known as Mint.
The members of Real Girls Project confirmed to be part of its five-member comeback are Kim, Yukika, Jiwon and Yeeun. Upon the completion of the group, the five members will start promotions in early August, All Kpop has learned.
Kim, Yukika, Jiwon and Yeeun's respective characters in "Idolmaster.KR" are Sori, Yukika, Jeewon and Yeeun. On the other hand, Heo, Kwon, Chun, Cha, Suji and Mint play Youngjoo, Haseo, Jane, Jiseul, Suji/Sua and Mint, respectively.
"Idolmaster.KR" is based on "The Idolmaster," the video game series of Bandai Namco Entertainment. Also in the cast aside from the Real Girls Project members are Red Queen members Lee Ka Eun, Jo So Jin, Kim Sun Young and Han Hye Ri.
Han was a contestant of "Produce 101" in 2016. After placing 12th on the Mnet reality girl group survival show, she promoted briefly with the girl group I.B.I.
Recently, it was confirmed that Han has left Star Empire Entertainment. She is reportedly looking for a new agency.
After talking to Han, Star Empire Entertainment decided to terminate her exclusive contract, which was a decision made after thorough discussion, OSEN quoted a source from the agency as saying. The agency also confirmed that they are currently reorganizing the girl group the "Idolmaster.KR" star was supposed to debut with.
In "Idolmaster.KR," Han plays Yeri. On the other hand, Jo, Sun Young and Ka Eun's respective characters are Hyeju, Mina and Na Kyung.
© 2023 Korea Portal, All rights reserved. Do not reproduce without permission.