'Suspicious Partner' Actress Nam Ji Hyun Admits Ji Chang Wook Made Her Blush After Filming Bed Scene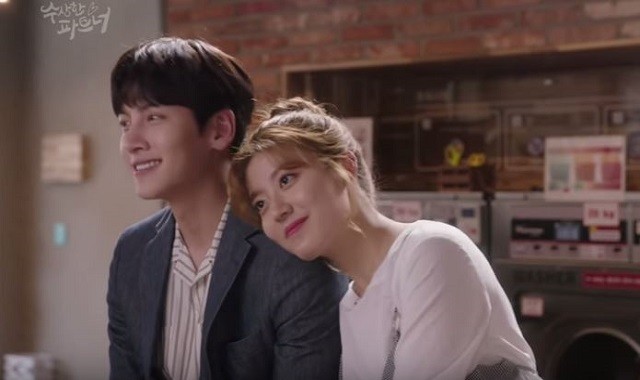 Despite "Suspicious Partner" having reached the end of its broadcast run, more details about the SBS romantic comedy suspense series have been revealed. Recently, Nam Ji Hyun shared some interesting information about her bed scene with Ji Chang Wook.
Nam Ji Hyun and Ji Chang Wook's sweet moments on "Suspicious Partner" captured the hearts of Kdrama lovers given their amazing onscreen chemistry. One of the romantic scenes that delighted avid fans was the bed scene between the two South Korean celebrities.
The said "Suspicious Partner" scene marked the first time that Nam Ji Hyun filmed a bed scene in her acting career. In a recent interview during the former child star's guest appearance on "Kim Ye Won's Raise the Volume," she credited Ji Chang Wook for helping ease her nervousness when they shot the said scenario. They were able to complete filming the bed scene at a comfortable pace given the actor's efforts, All Kpop quoted the actress as saying.
Nam Ji Hyun also confessed that Ji Chang Wook's comment after they filmed the said "Suspicious Partner" scene made her blush. The "Healer" actor complimented the actress for handling the bed scene as an adult, according to the "Shopaholic Louis" star.
The actress' co-star in "Suspicious Partner" Kim Ye Won also praised Nam Ji Hyun for the way that she tackled the bed scene. The said "Raise the Volume" host even recounted how the former child star took the lead when she filmed the romantic moment with Ji Chang Wook that showed her maturity despite her young age.
Meanwhile, "Suspicious Partner" ended its 40-episode run with an impressive achievement on a TV popularity index. Nam Ji Hyun's drama jumped eight places up to secure the fifth spot on the Content Power Index for the chart period from July 10 until July 16, according to data from CJ E&M Entertainment and Nielsen Korea, as cited by Yonhap News.
"Suspicious Partner" aired its final episode July 13, Thursday, on SBS. Watch a clip of Nam Ji Hyun and Ji Chang Wook's romantic scene below:
© 2018 Korea Portal, All rights reserved. Do not reproduce without permission.