'The Sims 4' Updates: Leaked Product Listing Teases Xbox One Release, 'Perfect Patio' DLC Bonus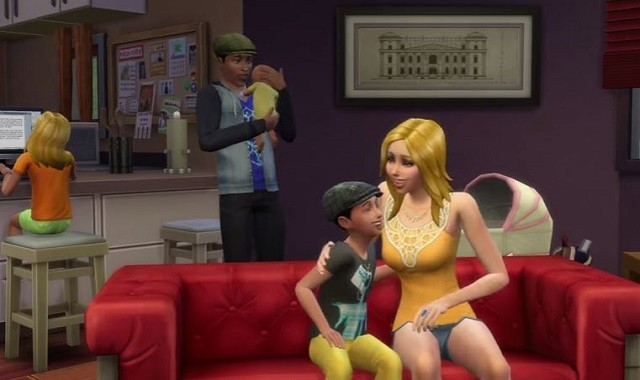 Electronic Arts' popular life simulation PC game will soon be making its way to gaming consoles. Recently, an online product listing unveiled the upcoming Xbox One release of "The Sims 4."
Xbox One owners will soon have the chance to play "The Sims 4" on their gaming consoles. An online product listing, first cited by news site True Achievements, revealed the said game's upcoming release including a Deluxe Party Edition that contains several freebie items.
Gamers who will order the Deluxe Party Edition of "The Sims 4" for Xbox One can enjoy additional party objects. Some of these items include the Tiki bar with a flaming design element, animal hats for Sims, as well as several outfits perfect for special celebrations.
Similar to the PC version of "The Sims 4," the game's upcoming console version also boasts of the title's classic Build Mode that will allow gamers to design homes and other structures. Xbox One players can also add pool elements to their build designs including basement levels.
Moreover, gamers who will pre-order the said console version can get a DLC bonus. Fashion items and objects from the game's "Perfect Patio" stuff pack will be included as a special treat to eligible players. The said DLC was the second stuff pack that developers released for the PC version that introduced hot tubs and other patio furniture to the said title. Xbox One owners who will pre-order the game can even enjoy early access privilege that will allow them to play "The Sims 4" three days before its scheduled release.
However, it is unclear whether the upcoming console version will include many of the game elements already present in the PC version such as "Get To Work" careers, parenting skills, vampire Sims and more. Neither Electronic Arts nor game developer Maxis Studio have responded to "The Sims 4" gaming leak.
Meanwhile, avid "The Sims 4" fans can expect to learn more about the said gaming title in the upcoming Gamescom 2017. In a recent announcement posted on the Electronic Arts website, the company highlighted the said life simulation game as part of its "game changers" presentation sessions.
The Gamescom 2017 will be held in Germany from Aug. 22 until Aug. 26. "The Sims 4" console version is expected to be released on Nov. 17 for Xbox One.
© 2018 Korea Portal, All rights reserved. Do not reproduce without permission.