'Woman Of Dignity' Updates: Kim Hee Sun Starrer Nearly Breaks 'Strong Woman Do Bong Soon' Record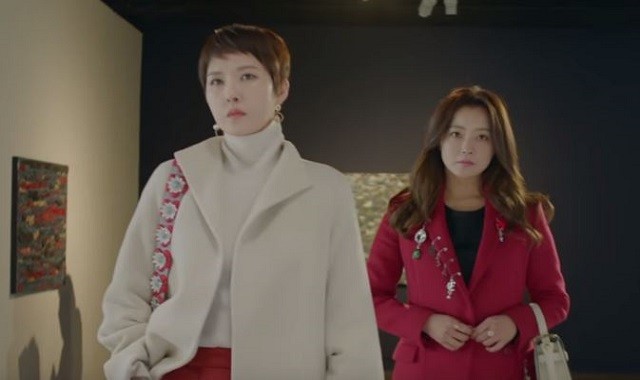 JTBC may have another record-making production in its drama line-up with "Woman of Dignity" close to reaching the 10 percent mark. Recently, Kim Hee Sun and Kim Sun Ah's series nearly surpassed the record reached by the said cable network's popular drama "Strong Woman Do Bong Soon."
Viewership shares of Kim Hee Sun and Kim Sun Ah's melodrama have been posting strong TV ratings. Despite debuting with nationwide ratings of 2.04 percent, the said JTBC drama's numbers continued to climb up in the recent weeks. Aired on July 22, Saturday, "Woman of Dignity" episode 12 registered ratings of 8.94 percent across the South Korean nation and 9.49 percent around the Seoul metropolitan area, according to Nielsen Korea.
Compared to "Woman of Dignity" episode 11, the said episode's viewership shares increased by 0.47 and 0.43 percentage points nationwide and in Seoul, respectively. The latest episode of Kim Hee Sun and Kim Sun Ah's drama even saw a 2.05 percentage point jump versus the nationwide ratings of episode 10 that aired on July 15.
Given the rising trend of the Kim Hee Sun and Kim Sun Ah starrer's TV ratings, the drama is close to breaking the peak viewership shares enjoyed by JTBC's earlier hit series "Strong Woman Do Bong Soon." During the broadcast run of Park Bo Young's romantic comedy drama, the said production's highest nationwide rating was at 9.67 percent and 10.26 percent across Seoul. However, with only four episodes left before "Woman of Dignity" ends its 16-episode run, it is unclear if the said production will achieve the same numbers.
Meanwhile, Kim Hee Sun recently ranked in the list of female advertisement models with the highest brand reputation scores for the month of July. The "Woman of Dignity" star nabbed the sixth spot on the said list with Gugudan's Kim Sejong at first place followed by "Fight For My Way" star Kim Ji Won and "Lookout" actress Lee Si Young, according to data from the Korean Business Research Institute, as cited by Soompi.
"Woman of Dignity" airs every Friday and Saturday on JTBC. Watch a clip from episode 11 below:
© 2018 Korea Portal, All rights reserved. Do not reproduce without permission.