AKMU Releases 'Summer Episode' Comeback Album, 'Dinosaur' MV Inspired By 'Stranger Things?'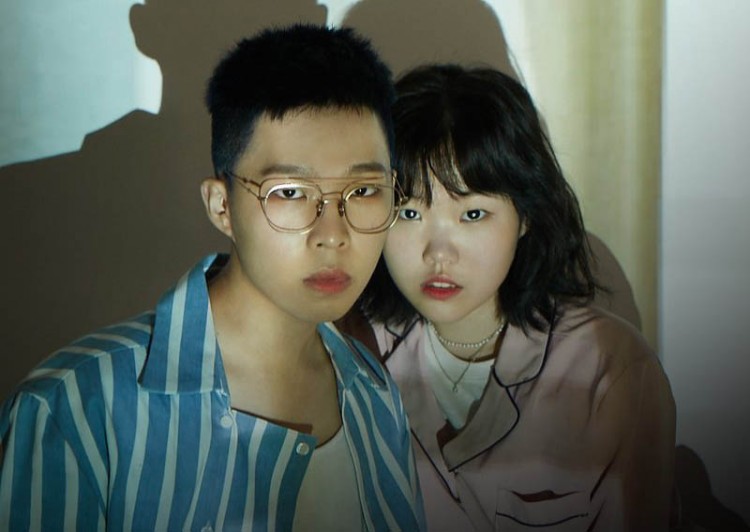 Akdong Musician has made their comeback with their mini album "Summer Episode" and joined the strong line up of YG Entertainment artists who released new material for the season. AKMU released their album and dropped the MV for "Dinosaur" to great reviews from their fans.
AKMU's "Dinosaur" MV was a whimsical but inspiring take on overcoming one's childhood fears. One fan perfectly interpreted the message of the song and said that the dinosaur represented fear and that AKMU's song is about becoming strong and overcoming the said fear and become bigger than a dinosaur.
"Actually, if you read into the lyrics, the dinosaur represents childhood fear and phobia," youtube user Long Nguyen said. "Towards the end of the song, they sing that one day, they will shout (roar) even louder than the dinosaur; in other words, they surpass their own fear and anxiety."
Another fan theorized that the dinosaur represented AKMU's childhood. The fan said that the song was referring to the siblings bidding goodbye to their childhood which is now extinct.
AKMU's MV actually had a similar eerie and whimsical feel similar to Netflix's "Stranger Things" and Steven Spielberg's "ET" as Akdong's Chan Hyuk and Su Hyun cycled towards the woods to investigate the unknown. The cinematography and the concept were well received by their fans who said that the MV gave them "goosebumps."
AKMU's "Summer Episode" consists of two tracks, "Dinosaur" and "My Darling." Based on the teasers released by YG Entertainment, the mini album will take a suspense concept and deal with the monsters that lurk at night.
"Dinosaur" made it to the #1 of charts like Soribada, Genie, Bugs, and Naver July 21 at 9 am. AKMU's song is #4 at MelOn and #7 at Mnet. YG Entertainment has yet to announce AKMU's comeback stage.
© 2021 Korea Portal, All rights reserved. Do not reproduce without permission.