'Rick and Morty' Season 3 Guest Stars Detailed By Creators; Special Screening Also Announced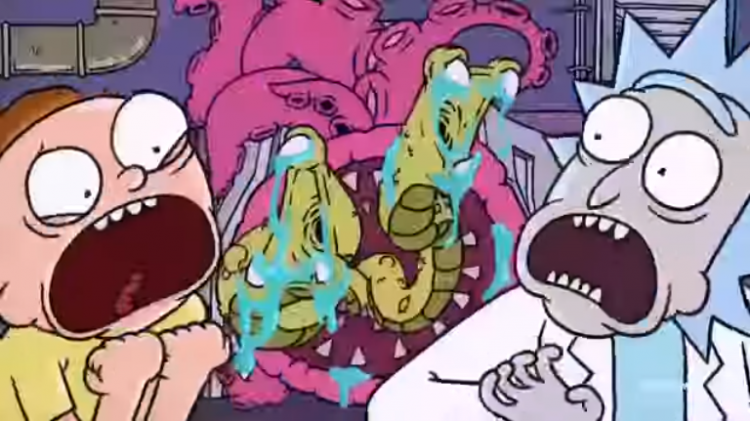 "Rick and Morty's" third season is just a couple of weeks away and fans of the unlikely duo are now musing on where will the two crackheads would take them this time. Series creators Dan Harmond and Justin Roiland recently spilled some tidbits about the show's upcoming season especially some of its potential guest stars.
The "Rick and Morty" showrunners recently sat down with IndieWire to talk about the show including its upcoming season. The two even revealed some notable actors that are lined up to be guests on the show. Per the interview, both Roiland and Harmond announced that Joel McHale, Thomas Middleditch, Gillian Jacobs, Peter Serafinowicz, Danny Trejo from El Rey's "Man at Arms," "Mr. Robot's" Christian Slater, and even Academy Award winner Susan Sarandon are to be expected in season 3.
Fans might recall in previous seasons of "Rick and Morty" that celebrities like Jermaine Clement, Werner Herzog, Christina Hendricks, "Last Week Tonight's" John Oliver, and Stephen Colbert from "The Late Show" have graced the animated series, Gizmodo reported. With the success and acclaim the show has been getting as of late, it's a no brainer that well-known celebrities want a piece of the action from the show.
During the IW interview, Harmond and Roiland also revealed that there are some traits of Rick that they can fully relate to like the former's preference to "efficacy over intimacy" and the latter's drinking habits. Moreover, the two even stated that they are open to crossover episodes albeit the fact that numerous talks with different entities would ensue. The creators also gave a heads up about a "Rick and Morty" special screening at Petco Park this Saturday, July 22 including another teaser at their San Diego Comic Con panel.
"Rick and Morty" Season 3 will finally kick off this July 30 on Adult Swim. Check out the recently released sizzler reel here:
© 2021 Korea Portal, All rights reserved. Do not reproduce without permission.