K-Pop News: BTS Beats Justin Bieber As 2018 Superbowl Halftime Show Performer?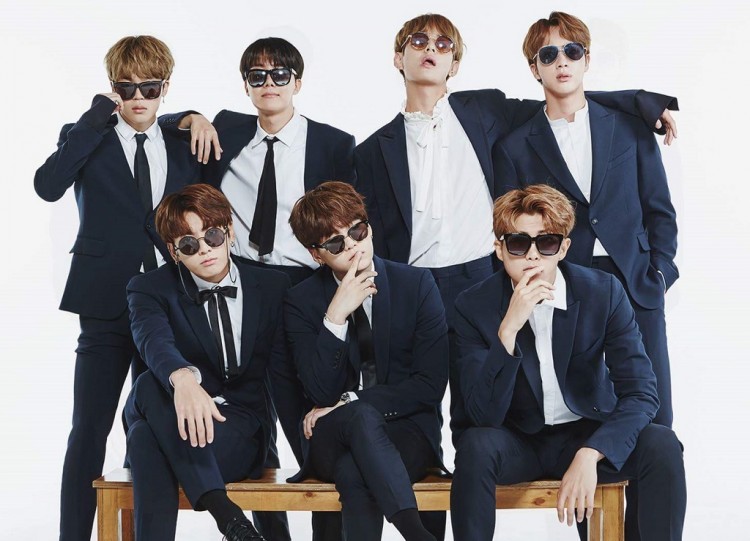 It is not surprising that BTS is once again making noise in the Western pop culture as the K-pop male group recently won Top Social Artist award at the 2017 Billboard Music Awards. The global fandom of Jin, Suga, J-Hope, Rap Monster, Jimin, V and Jungkook is growing so fast that fans from all over the world are already considering their performance at the Superbowl.
By a large margin, BTS is currently leading the poll conducted by Billboard asking fans to vote for the artist that should perform in the iconic halftime show of the 2018 NFL finals. The K-pop group beat top western Wames in the polls, including western entertainment heavyweights Taylor Swift, Justin Bieber and Kanye West.
With BTS on the lead with an astonishing 63 percent of the total poll, Bieber ranked second followed by Twenty One Pilots and Rihanna in third and fourth places, respectively. In fifth place is Britney Spears, who recently told People that being a mother to her sons is more rewarding than anything.
The huge lead of BTS on the Superbowl poll was received positively by some of the group's fans. For others, however, the appearance of a K-pop artist in a Western sporting event would not be properly appreciated, such as the guest appearance of K-pop icon Jay Park at Game 4 of NBA Championships 2016, which received derogatory comments from some netizens.
Despite the growing global fandom of K-pop culture, many Americans still cannot appreciate it so some BTS fans are reluctant to back the idea of a K-pop group on one of the biggest sporting events in the United States. Some are afraid that those who watch sporting events may not be into K-pop, as well.
The Superbowl Halftime show gives an opportunity to an artist or a group of artists to perform for 12 to 20 minutes. Some of the most iconic Superbowl performers include Beyonce, Lady Gaga, Coldplay and the late Michael Jackson.
Whether or not BTS makes a record as the first K-pop act to perform at Superbowl has yet to be known. Meanwhile, watch a video featuring the group here:
© 2023 Korea Portal, All rights reserved. Do not reproduce without permission.